1 กรกฎาคม 2013
New anime TV series "Gundam Build Fighters" to premier on TV Tokyo this October!
In the near future, where Gunpla can be piloted in Gunpla Battles, heroes Sei and Reiji team up to take on the world!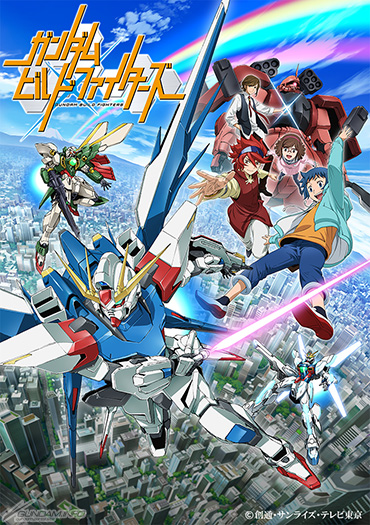 Gundam Build Fighters
, the newest Gundam TV series, was announced at today's "Gundam New Video Project" press conference. The series will air on TV Tokyo and affiliates beginning in October 2013.
Gundam Build Fighters
tells the story of new battles fought by some of Gundam fans' favorite mobile suits, while letting new fans' taste for Gunpla carry them into enjoyment of a TV series.
The series will be directed by Kenji Nagasaki, assistant director of the
Mobile Suit Gundam 00
TV series and movie, and written by
Gundam 00
screenwriter Yosuke Kuroda.
Character designs have been created by Kenichi Ohnuki, an art director for
Gundam SEED
and later TV series, with assistance from Suzuhito Yasuda.
The star-studded mechanical design lineup includes Kunio Okawara. Junichi Akutsu, Junya Ishigaki, Kanetake Ebikawa, and Kenji Teraoka.
■
Details
【Story】
The near future.
Years after the huge "Gunpla"-plastic models based on the anime series
Mobile Suit Gundam
-boom of the 1980s.
A second Gunpla boom is taking the world by storm, fueled by the revolutionary new ability to pilot your own Gunpla creations in "Gunpla Battles". These incredibly-popular Battles culminate in a yearly global tournament.
Our hero Sei Iori, is a young Gunpla builder who dreams of someday making it to the world champonships. An only child whose family owns a model shop, his talent is well-honed, but his weak piloting abilities have led to a series of first-round losses.
Then, one day, he meets a boy named Reiji whose piloting skills are incredible. Together as a team, they take on the world!
Sei, the Gunpla Builder.
Reiji, the Gunpla Fighter.
Sei builds, Reiji fights.
Together, they're the Build Fighters!
Their dream is to make it to the Gunpla Battle World Championship... and win!
【Battle System】
Gunpla Battles are conducted using the Battle System.
When a completed Gunpla and a "GP Base" containing its build data are placed within the Build System, it begins to emit "Plavsky particles".
These particles, discovered a decade before
Gunpla Build Fighters
takes place, react with the Gunpla's plastic, allowing it to be piloted externally.
The particles also apply a realistic effect to beams, explosives, and more, giving Gunpla Battles all the excitement and impact of real combat.
The existence of Plavsky particles breathes life into Gunpla, letting them take part in the ultimate Gunpla Battle!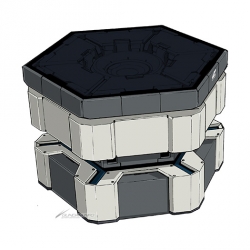 ▲ Battle System
【Staff】
Planning …………………………………………………………………………………… Sunrise
Based on a story by ……………………… Hajime Yatate, Yoshiyuki Tomino
Director ………………………………………………………………………… Kenji Nagasaki
Screenwriter ………………………………………………………………… Yosuke Kuroda
Character designer ………………………………………………….…… Kenichi Ohnuki
Character design assistance ……………………………………… Suzuhito Yasuda
Mechanical design … Kunio Okawara, Junichi Akutsu, Junya Ishigaki, Kanetake Ebikawa, Kenji Teraoka
Planning assistance …………………………………………… Bandai Hobby Division
Produced by ………………………………………………… TV Tokyo, Sunrise, Sotsu
■
Characters
Sei Iori
A 7th-grader attending Seiho Academy. An only child, his family owns the shop Iori Models, and he's been a Gunpla fan from a young age. Both his building technique and his Gundam knowledge put many adults to shame.
However, he's a poor Gunpla Battler with a long record of washing out in the first round.

Reiji
A mysterious boy Sei Iori encounters in town. He's overbearing, selfish, quick to anger, and lacking in manners.
Thrust into the Gunpla Battle cockpit, he shows off incredible piloting skills on his first try.



Tatsuya Yuki
This 12th-grader, president of both Seiho Academy's student government and its modeling club, is adored by the student population Talented at Gunpla building and battle, he made it all the way to the world championships of the last Gunpla Battle tournament.
He's also known as "the Crimson Comet".

China Kousaka
A 7th-grader in Seiho Academy belongs to the art club, and a class rep. Her family runs the Kousaka Restaurant.
Seeing Sei Iori's enthusiasm for Gunpla building, she takes up the hobby herself in her own thoughtful, reserved style.
■
Mobile suits
Build Strike Gundam
A Gunpla created by Sei Iori, based on Mobile Suit Gundam SEED's Strike Gundam.
Focusing on mobility, it specializes in quick, hit-and-run attacks. While it's put together extremely well, its weapons loadout is still incomplete, meaning there's plenty of room to grow.

Zaku Amazing

A Gunpla built by Seiho Academy student government president Tatsuya Yuki, also known as the "Crimson Comet". Tatsuya's building and piloting skills combine to create an unbeatable foe.

Based on the

MSV

High Mobility Model Zaku II, it's also been uparmored and equipped with fixed weaponry. Its mix between ranged and melee power make it a potent contender on any battleground.

Wing Gundam Fenice
A unique, asymmetrical heavy modification of New Mobile Report Gundam Wing's Wing Gundam. The modifications include the removal of Bird Mode. The antenna and winglike "ear" on the right side of its head both bear scars of battle damage.

Gundam X Maoh
A version of After War Gundam X's Gundam X equipped with "reflex thrusters". Its main weapon is its enhanced "Hyper Satellite Cannon", which boasts devastating power worthy of the name "Maoh".
Namco Bandai will also support the TV broadcast with plenty of goods and services, with Bandai already preparing a Gunpla-centric lineup that also includes card games, capsule toys, and candy toys.
There will also be games from Namco Bandai Games, a home video release from Bandai Visual, and more!
■
Major upcoming merchandise
<Gunpla>
The Gunpla the main characters build and modify in the new TV series "Gundam Build Fighters" appears as their HG build versions. In addition, the HG BUILD CUSTOM series appears. By pairing with the Gunpla from the past, not only can you recreate the Gunpla which appear on the show, you can enjoy your own original customizations.
HG 1/144 Build Strike Gundam Full Package
On sale early October 2013/¥1,470

Hero Sei Iori's modified "Build Strike Gundam" take on the Strike Gundam is available in HG. Combine it with the Build Booster to create the Build Strike Gundam Full Package. Based on the latest Gunpla technology, this kit matches the in-show Gundam's coloring perfectly just by putting it together, and has all the mobility you need to strike great action poses.

HG Build Custom 1/144 Build Booster
On sale early October 2013/¥525

The craft mechs appearing in the show have also been turned into kits. Attachments allowing to combine with select Gunpla are included, so you can enjoy having your own original Gunpla.
* Bandai's Action Base 2 sold separately



HG 1/144 Zaku Amazing
On sale early October 2013/¥1,890
Recreating the Gunpla built by Tatsuya Yuuki, the Crimson Comet, who used the high mobility type Zaku II as the basis, in the HG series. Includes a wide variety of weapons.

HG 1/144 Amazing Booster
On sale early October 2013/price TBD
The flight mechs appearing in the show have been turned into kits. Includes joint parts, allowing for attaching weapons onto select Gunpla, which allow you to enjoy having your original Gunpla.
* Bandai's Action Base 2 sold separately

HG 1/144 Gundam X Maoh
On sale November 2013/price TBD
Recreating the Gunpla built by Mao Yasaka, who built it using Gundam X as the basis, in the HG series. Includes a powered up Hyper Satellite Cannon, and also recreates the full body Reflect Thruster.
<Digital card game>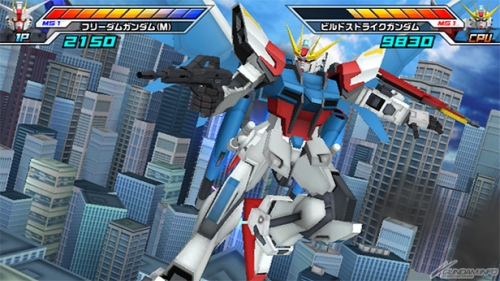 Gundam TryAge lets you play as your favorite mobile suits and pilots at arcades, toy stores, big-box retailers, and more across Japan, and beginning with this fall's Build MS Set 3 expansion its lineup will grow to include
Gundam Build Fighters
' cast. A new game mode based on
GBF
is also planned.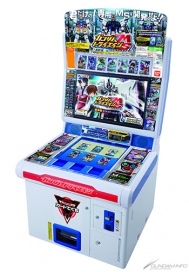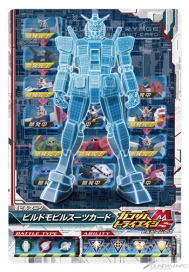 Gundam TryAge Build MS Set 1 available now/¥100 per credit
<Video games>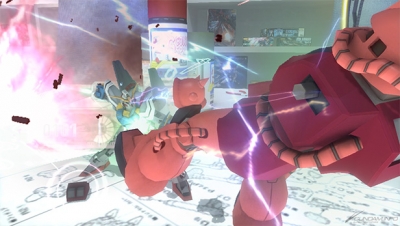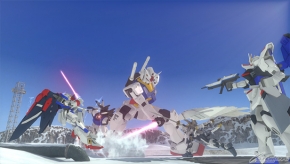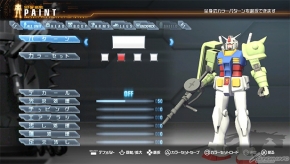 Gundam Breaker, the new Gundam game made unique by its Gunpla theme, is a build-and-break co-op action game that lets you fight alongside friends and earn parts to create your own custom mixed mobile suit.
Its Gunpla-esque parts-swapping and Gunpla-inspired scales-with battles atop workbenches, and duels between 1/144 and 1/60 kits-create a unique online co-op experience.
You can even post your original creations to the Gundam game portal site Gunpla Perfect Games, where several limited-time design contests are planned.
The upcoming PS Vita version will supppt cross-save compatibility with the PS3 version, allowing you to take your suit on the road for in-person multiplayer sessions with friends.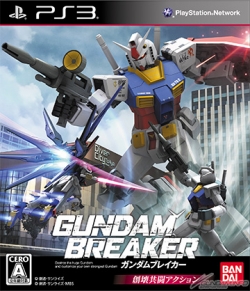 Gundam Breaker (PS3)
On sale now/¥7,980
We've also opened the Gundam Build Fighters official site, which contains all the latest info plus the trailers shown at today's press conference.
The live stream of the press conference will also be repeated at 6:00 PM today for those who missed it!
▼
Gundam Build Fighters official site
http://gundam-bf.net/
A photo report on the press conference and the goods on display will also be on GUNDAM.INFO soon, so stay tuned!
* Names and terminology subject to change.
อนุญาต Cookie เพื่อดูหัวข้อแนะนำสำหรับคุณ