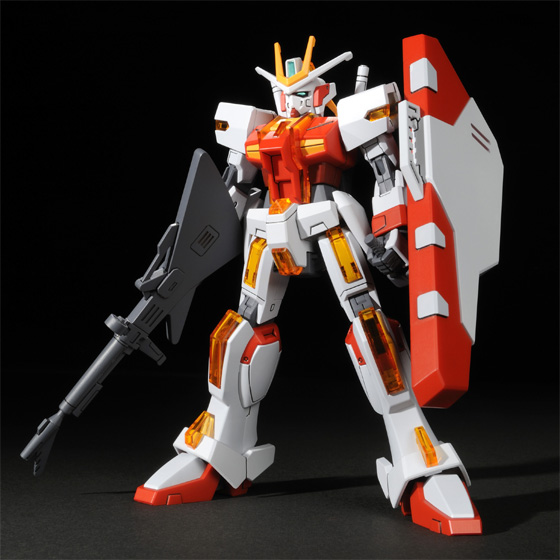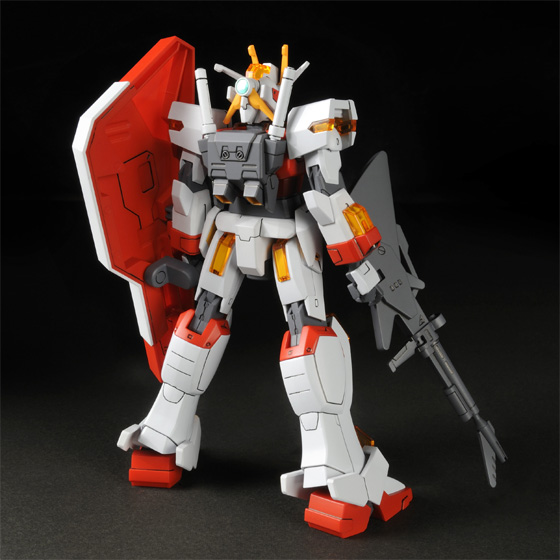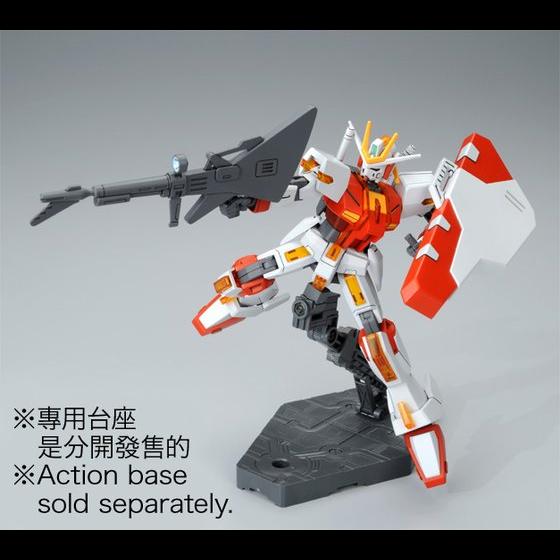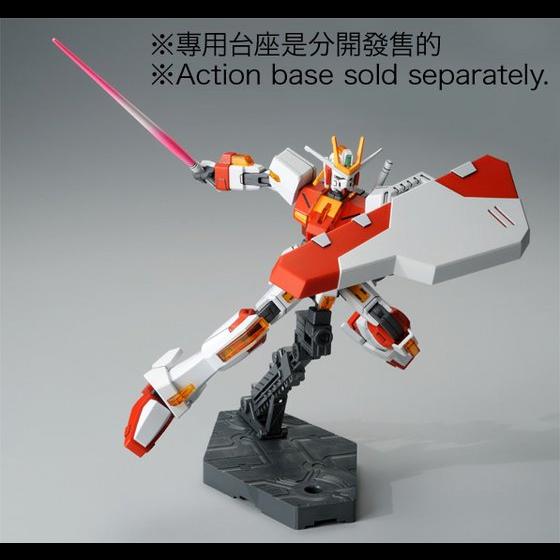 Product Detail
The "EXTREME GUNDAM type-LEOS" from the new spring 2012 arcade game "MOBILE SUIT GUNDAM EXTREME VS. FULL BOOST" has already been made into a Gundam plastic model!
The coloring scheme stands out, faithfully recreating the game-type stylish form and design.
・Original armament based on musical instruments is included. The guitar-style rifle can be tucked into the shield.
・4 included wrist parts allow a dynamic range of expression
・The blindingly bright image has been recreated using clear orange parts
■What is the arcade game "MOBILE SUIT GUNDAM EXTREME VS. FULL BOOST"...?
It is the latest version of the popular "MOBILE SUIT GUNDAM EXTREME VS."
As the 10th version of the 2 on 2 team battle action game series "MOBILE SUIT GUNDAM VS.", which began in 2001,it features the best mobile suits selected from all of the Gundam works.
Different worlds can be enjoyed depending on the original work.
In addition to new stages and new dimensions of play from the largest mobile suit selection yet,
convenience has been increased with the introduction of the user-recognition card "BANA PASSPORT CARD" and with mobile phone/arcade coordination in the form of the mobile site "GUNDAM VS. MOBILE".
■EXTREME GUNDAM (type-LEOS)
The "EXTREME GUNDAM (type-LEOS)", which came from the collaboration in the continuing hit series " GUNDAM EXA" found in the monthly GUNDAM Ace, is selectable as a player machine piloted by LEOS・ALLOY. It is an extreme GUNDAM that was created by ex- and then "common sensified" with modifications by Sthesia, and has common characteristics with ex-'s EXTREME GUNDAM, which showed such fierceness in the previous title.
---
1/144 scale assemblable plastic model
For ages 8 and up.
Primary materials: PS/PE
・No adhesives required for assembly
---
※The completed product shown is a prototype. It will differ somewhat from the actual product.
※The completed product shown is painted.
(Notes)
・This product is a limited edition item.
※It may be sold at Bandai-Namco events or for other projects.
※It cannot be purchased at stores selling plastic models.
・There is only a limited number of this product available for sale on 'Premium Bandai'.
We ask for your understanding in the event that the product is sold out.
・Product images are of a product in development, and they may differ from the actual product.
・The product specifications are projections as of February 2012. Please be aware that there may be changes.
This product has a limited production run.
When the number produced has been reached, we will stop accepting applications for reservations.
Thank you for your understanding.

* วันที่ที่เกี่ยวข้องกับสินค้าและการให้บริการที่ระบุไว้จะถูกกำหนดในประเทศญี่ปุ่น
กำหนดการจะแตกต่างกันไปในแต่ละเขต โปรดไปที่เว็บไซต์อย่างเป็นทางการของเราหรือร้านค้าที่ใกล้ที่สุดเพื่อดูรายละเอียด
อนุญาต Cookie เพื่อดูหัวข้อแนะนำสำหรับคุณ