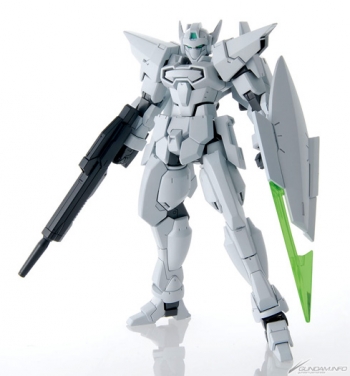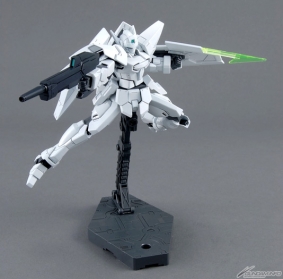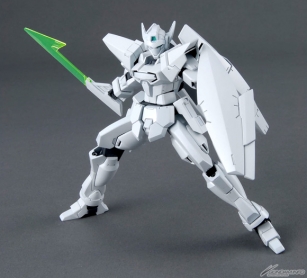 ■ HG 1/144 G-Bouncer February 11th / ¥1,575
The 'White Wolf' Woolf Enneacle's pure-white G-Bouncer from Asemu's arc in Mobile Suit Gundam AGE is here as an HG kit! Its unique shield and weapons can be attached or removed, and the back binders and verniers can be displayed opened or closed!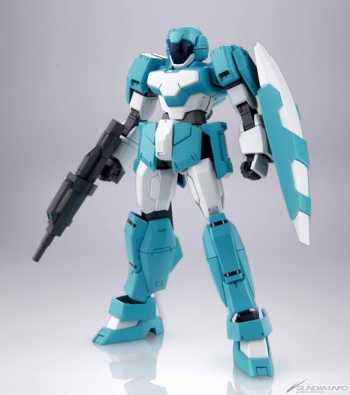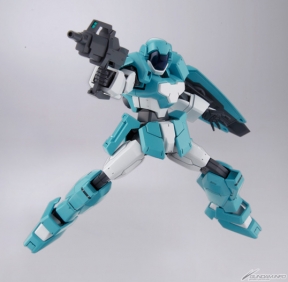 ■
HG 1/144 Adele February 11th / ¥1,260
The Federation mass-production suit from Asemu's arc is here in HG!
It features high mobility, perfect for posing! The face is made with clear parts!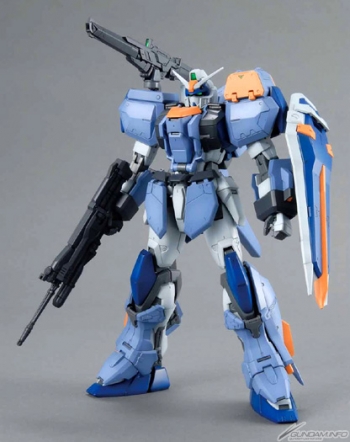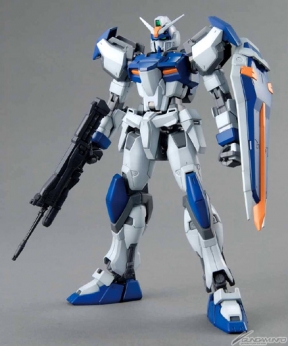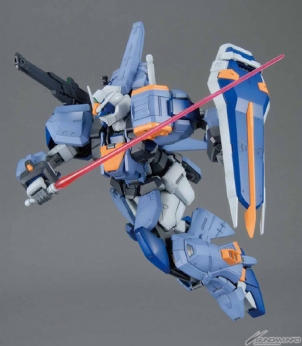 ■
MG 1/100 Duel Gundam (Assault Shroud) February 18th / ¥4,410
The Duel Gundam from Mobile Suit Gundam SEED currently airing remastered, is now available as an MG kit with Assault Shroud!
A redeveloped version of SEED's basic X-100 frame is simple to put together, yet delivers the ultimate in flexibility!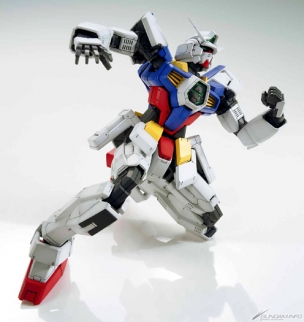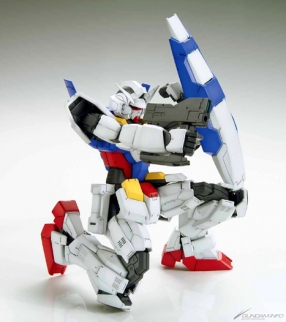 ■
MG 1/100 Gundam AGE-1 Normal February 25th / ¥3,675
The lead suit from Flit's arc in Mobile Suit Gundam AGE, the Gundam AGE-1 Normal, is here as an MG!
Mechanical designer Kanetake Ebikawa himself drew up the basic design, packing it with detail! The kit comes with a functioning cockpit hatch and all the features you expect from an MG.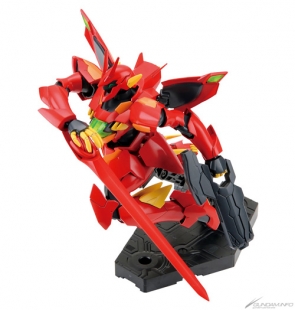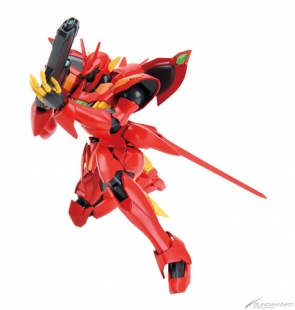 ■ HG 1/144 Zeydra February 25th / ¥1,365
Mobile Suit Gundam AGE's crimson mobile suit from Asemu's arc is here in HG! The tail parts can be wielded as a sword, and it includes the first Veigan beam rifle and special manipulators to grip it.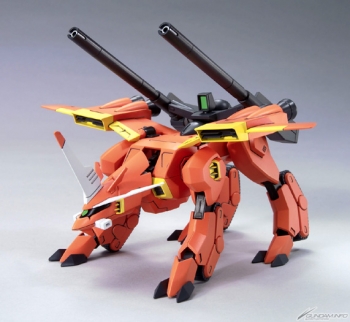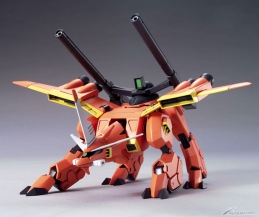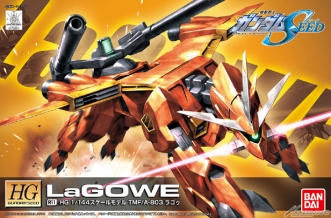 ■
HG 1/144 R11 LaGOWE February 25th / ¥1,470
The first HG release of Andrew Waltfeld's LaGOWE is now available!
Not only does it transform, but the back-mounted cannon swivels and elevates! The treads are made of soft rubber for added realism! All four legs move on their own for active posability!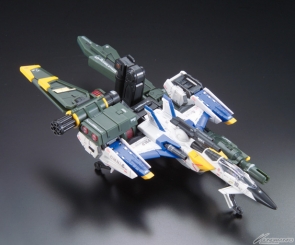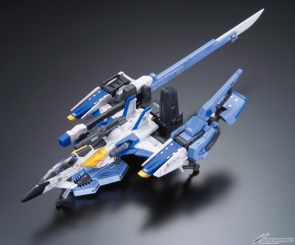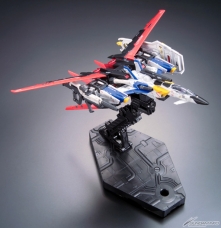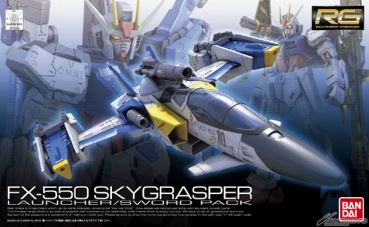 ■
RG 1/144 Skygrasper [Launcher / Sword Pack] February 29th / ¥2,625
Mobile Suit Gundam SEED's Skygrasper in now available with Launcher Striker Pack and Sword Striker Pack as an RG kit!
Combine it with the RG Aile Strike Gundam to form the Launcher Strike Gundam, Sword Strike Gundam, or Aile Skygrasper!
▼
AG Series
The AG series, scannable for use in Gage-ing, gets the Federation mass-production Genoace II and the Veigan Zeydra!
Each kit also includes a Gundam TryAge card!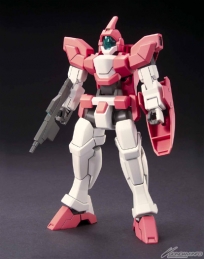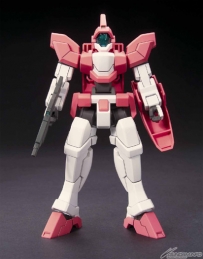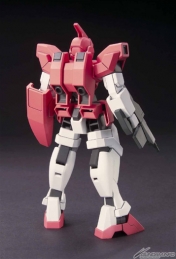 ■ AG 1/144 Genoace II February 11th / ¥630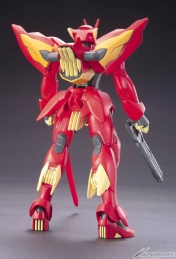 ■ AG 1/144 Zeydra February 28th / ¥630
▼
HG SEED Series Remaster Ver. Series
Mobile Suit Gundam SEED celebrates its 10th anniversary with a HD remaster project in 2012! Its HG Gunpla are remastered too!
They've got redesigned packaging, added parts to recreate SEED's famous aerial battles, and flashier decals than ever!
They also use new plastic colors to match the show more closely!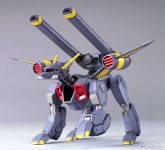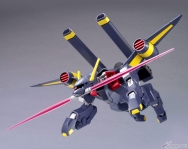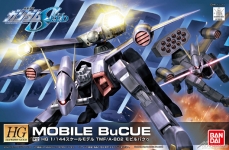 ■ HG 1/144 R12 BuCUE February 25th / ¥1,470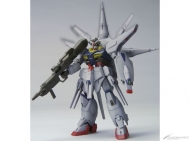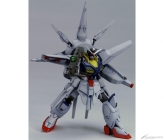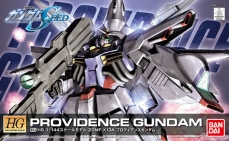 ■ HG 1/144 R13 Providence Gundam February 25th / ¥1,575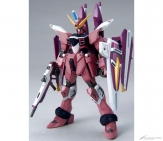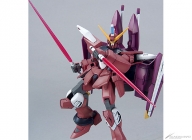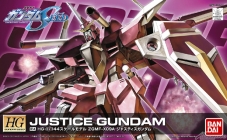 ■ HG 1/144 R14 Justice Gundam February 29th / ¥1,575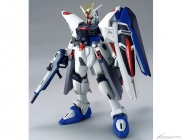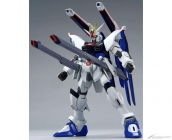 ■ HG 1/144 R15 Freedom Gundam February 29th / ¥1,575

* วันที่ที่เกี่ยวข้องกับสินค้าและการให้บริการที่ระบุไว้จะถูกกำหนดในประเทศญี่ปุ่น
กำหนดการจะแตกต่างกันไปในแต่ละเขต โปรดไปที่เว็บไซต์อย่างเป็นทางการของเราหรือร้านค้าที่ใกล้ที่สุดเพื่อดูรายละเอียด
อนุญาต Cookie เพื่อดูหัวข้อแนะนำสำหรับคุณ