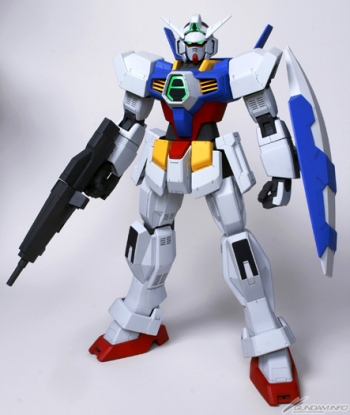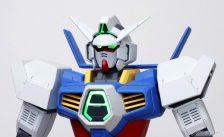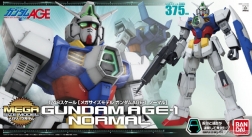 ■
Mega Size 1/48 Gundam AGE-1 Normal
12/10 / ¥8.925
Mobile Suit Gundam AGE's hero's suit, the Gundam AGE-1 Normal, is available as a Mega Size Model!
ITs 375mm stature means newly-detailed panels by designer Kanetake Ebikawa! Its dual camera and chest glow, too!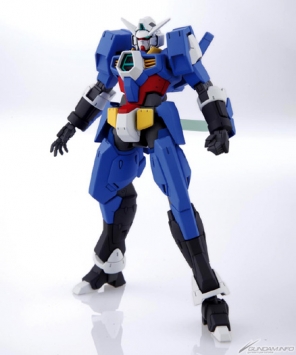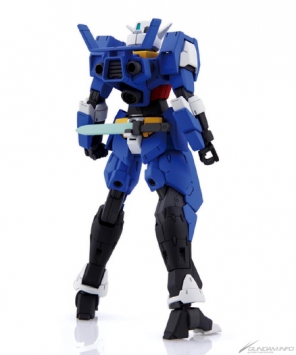 ■
HG 1/144 Gundam AGE-1 Spallow
12/10 / ¥1,260
Gundam AGE's high=mobility Spallow is here! Compare its silhouetter with that of the Titus!
Along with the standard biaxial posing, its boosters open, and the hip needle launcher covers open and close! Its shiguru blade gan even be sheathed behind its waist!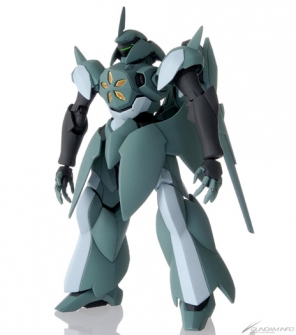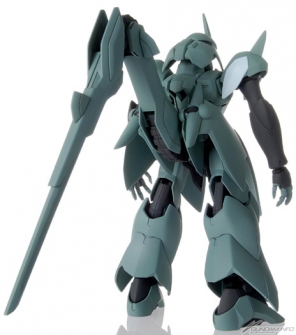 ■ HG Baqto 12/10 / ¥1,575
The heavily-armored UE Baqto from Mobile Suit Gundam AGE is modeled in the HG series! It's fully mobile for recreation of in-show scenes! Includes prepainted parts and foil stickers to recreate the in-show coloring just by putting it together! And of course, just like other UEs, it transforms from humanoid to dragon! ■
HG 1/144 G-Exes
12/17 / ¥1,260
The 'White Wolf' Woolf Enneacle's upgrade is now an HG!
Along with its custom bolt-ons like the hip-mounted grenade launcher, it comes with dual-wieldable beam sabers, a beam rifle, and a shield!
Its backpack is on a flexible mount to recreate its beam saber sheathing motion!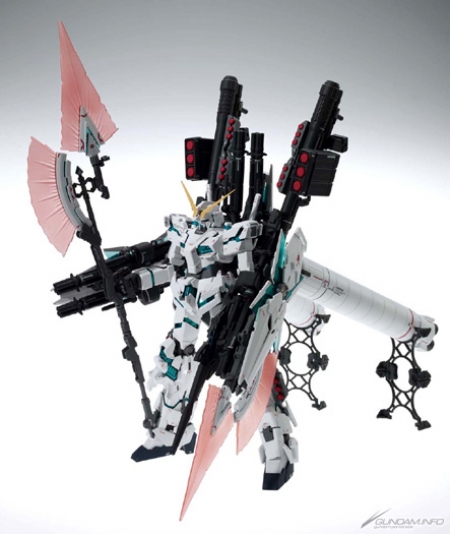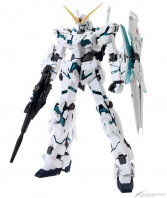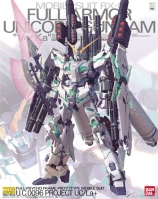 ■
MG 1/100 Full Armor Unicorn Gundam Ver. Ka
12/24 / ¥8,400
The Full Armor Unicorn Gundam from the conclusion to the Mobile Suit Gundam UC novels is armed in MG form by author Harutoshi Fukui and designer Hajime Katoki! With over 27 weapons, it includes the brand-new Hyper Beam Javelin, and can expose its Psychoframe!
IT even includes parts to build the Type-94 Basejobber!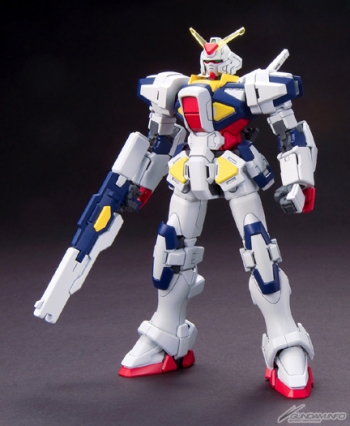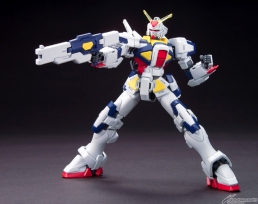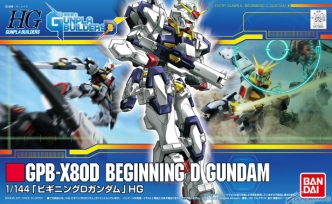 ■ HG 1/144 Beginning D Gundam 12/24 / ¥1,680
The Beginning D Gundam from Dengeki Hobby's Gunpla Builders D is now a kit! Along with face, shoulder, and hip armor redesigns, it includes all the weapons of the Beginning Gundam plus its Hyper D Rifle and Hyper D Saber!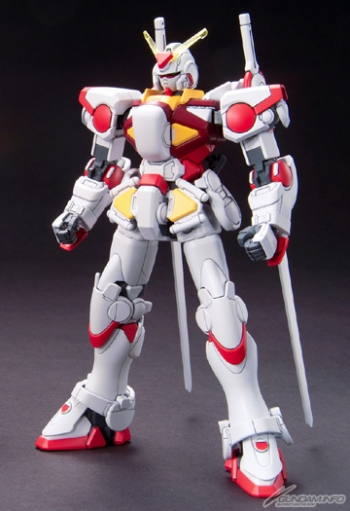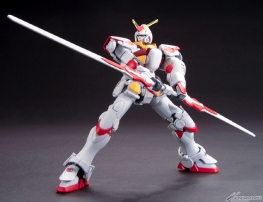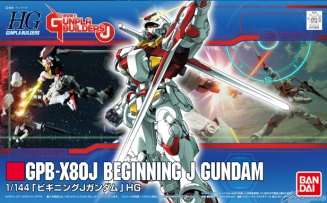 ■ HG 1/144 Beginning J Gundam 12/24 / ¥1,680
The Beginning J Gundam from Hobby Japan's Gunpla Builders J is now a kit! The twin Burning J Swords it wields can be joined base-to-base to form a twin lance! Its thigh and hip parts, freshly designed, cut a sleek form!
▼
AG Series
The AG series, which lets you scan and play your models in Gage-ing machines, gets the high-mobility Gundam AGE-1 Spallow and the 'White Wolf' Woolf Enneacle's G-Exes!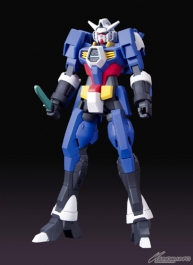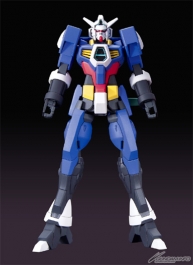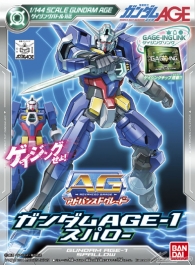 ■ AG Gundam AGE-1 Spallow December / ¥630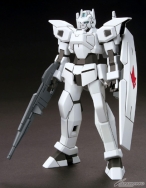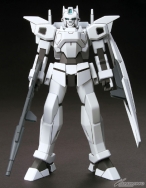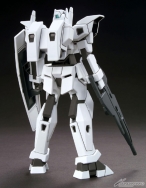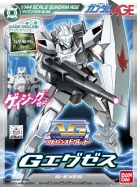 ■ AG G-Exes December / ¥630
▼
Fun to Build Gunpla! series
A new brand of add-on parts to display or modify your Gunpla with!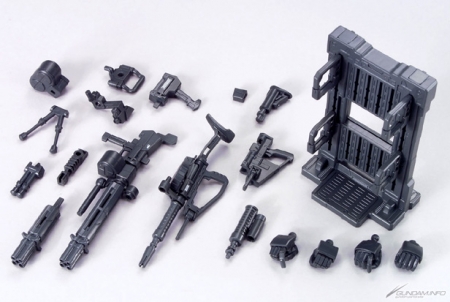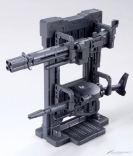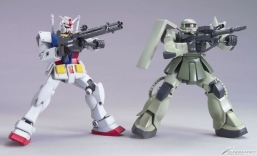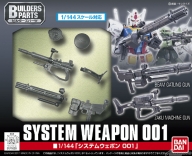 ■ 1/144 EXP001 System Weapon (1) 12/28 / ¥1,260
The first in the System Weapon line of swappable weaponry! This semicompleted Beam Gatling Gun and Zaku Machinegun let you add variety to your displays! Plus, the set includes a custom rack for future releases!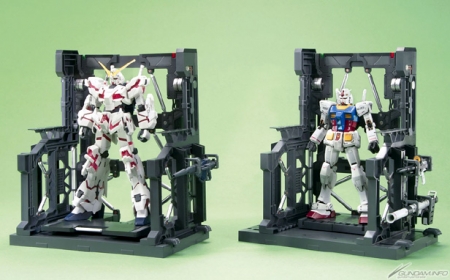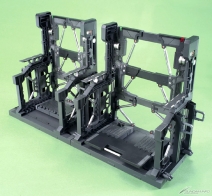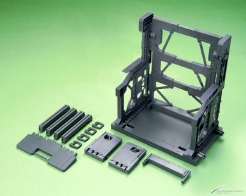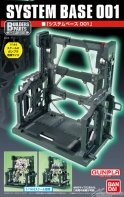 ■
1/144 EXP003 System Base (1)
12/28 / ¥1,260
The System Base line of realistic displays is here! The foreground can stretch side-to-side or diagonally, while the backdrop has optional footholds and extends! The sides include hooks for linking up, including with the height-adjustable weapons rack!
You can link System Bases side-to-side as far as you'd like!
For more info, check out
Bandai Hobby Site
!
* วันที่ที่เกี่ยวข้องกับสินค้าและการให้บริการที่ระบุไว้จะถูกกำหนดในประเทศญี่ปุ่น
กำหนดการจะแตกต่างกันไปในแต่ละเขต โปรดไปที่เว็บไซต์อย่างเป็นทางการของเราหรือร้านค้าที่ใกล้ที่สุดเพื่อดูรายละเอียด
อนุญาต Cookie เพื่อดูหัวข้อแนะนำสำหรับคุณ