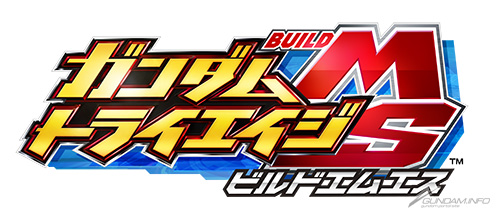 Beginning today, Gundam TryAge switches over from "Zeon no Kobo" to a new expansion set, "Build MS"!
■ Create a custom mobile suit with the Build MS system!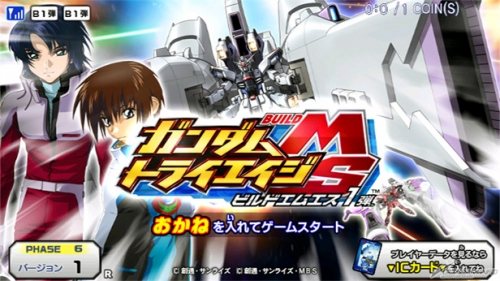 Build MS set 1 implements the Build MS system, letting you combine a Build MS card and a smartcard to develop your own custom MS.
Begin with an AGE-1 (B), Gundam (B), or Zaku (B), and develop new units by improving pecs or completing special goals!
With over 30 suits available now, plus special rare suits as quest rewards, there's plenty to discover in this new system.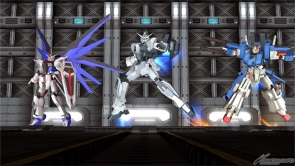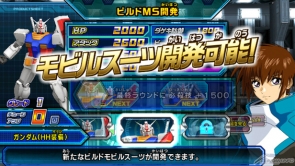 ▲ [right] The gray MS in the center is the Build MS "AGE-1 (B)".
  [right] Develop the Build MS "Gundam [B]" to create a Gundam!
■
Use "Build Actions" available only to Build MS suits!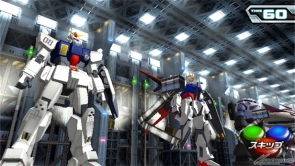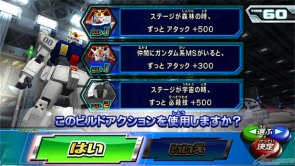 Each Build MS suit has a "Build Action" available to restore HP, unleash a powerful attack, or more!
You can also share Build Actions between your suits from within your hanger. Each suit has a different Build Action, letting you build your deck to match your playstyle!
■ First Gundam ZZ and Gundam SEED appearances!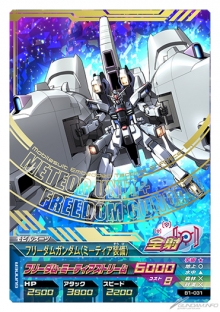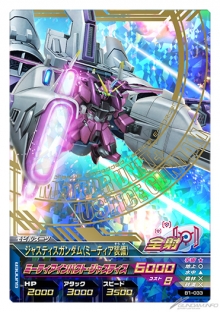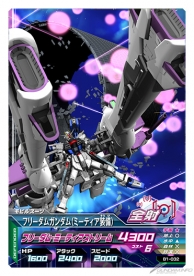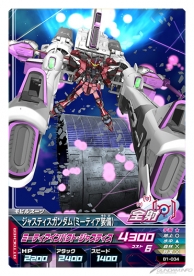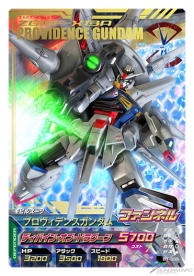 Build MS set 1 adds the Full Armor ZZ Gundam, Freedom Gundam (METEOR), Justice Gundam (METEOR), and Providence Gundam.
Plus, you can see two eps each of
Mobile Suit Gundam ZZ
and
Mobile Suit Gundam SEED
streaming from the TryAge site! There's also a new wallpaper based on the key visual with SEED units added.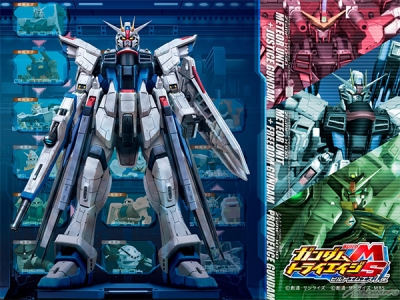 ▲ The free wallpaper! Be sure to get your own copy!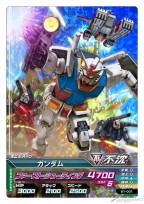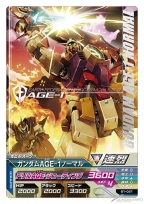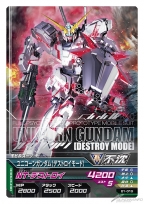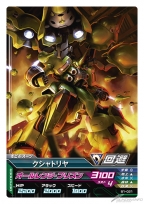 ▲ There are plenty of other suits too! Use the Universal Century's Gundam or Unicorn Gundam!
■
Free Build MS cards!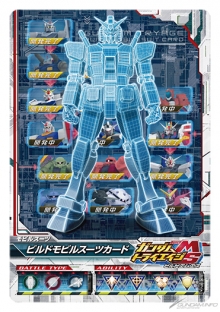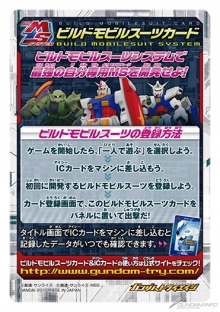 Starting today, free Build MS cards will be given out wherever Gundam TryAge is played. You need one to ue the Build MS system, so don't miss yours!
The Gundam TryAge Build MS Set also includes a Build MS card along with an official smartcard for saving your progress, and is available for only 630 yen. Using the included smartcard also unlocks an item letting your develop the Aile Strike Gundam after your first play session.
Try out the new, evolved Gundam TryAge!
More info is available on the
Gundam TryAge official site
.
The digital card game Gundam TryAge lets you mix and match suits and pilots far outside their original works!
The mobile suit and character cards placed on the panel spring to life on the monitor, ready to attack wherever you move their card in a pitched battle!
Try it out at toy stores, toy departments, arcades, and more!
Each credit is ¥100, and comes with a free card!
Digital card game Gundam TryAge


Build MS Set #1

In operation
100 yen per credit
* วันที่ที่เกี่ยวข้องกับสินค้าและการให้บริการที่ระบุไว้จะถูกกำหนดในประเทศญี่ปุ่น
กำหนดการจะแตกต่างกันไปในแต่ละเขต โปรดไปที่เว็บไซต์อย่างเป็นทางการของเราหรือร้านค้าที่ใกล้ที่สุดเพื่อดูรายละเอียด
อนุญาต Cookie เพื่อดูหัวข้อแนะนำสำหรับคุณ