14 เมษายน 2015
Gundam Diorama Front service resumes! The first Rank Battle event and the Spring New Recruit promotion are live now!
See the video MS Encyclopedia on the official site!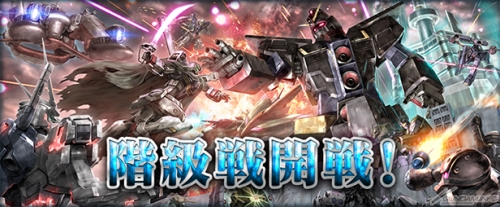 Bandai Namco Online's PC strategy title "Gundam Diorama Front", launched April 14th, begins its first Rank Battle event of live service when servers come back up at 10:00!
Plus, along with the Spring New Recruit Support promotion, the official site has added a "MS Encyclopedia". Let's see what's new!
■
The first Rank Battle event of live service!
Fight for promotion to higher ranks in Rank Battle, and earn the "rare chips" necessary to develop powerful mobile suits! Players ranked Corporal or higher can join in, create a Rank Battle-only diorama base, and be matched with up to 25 others.
Ranking is decided over the course of only five matches, so deciding when and where to focus one's attacks is of utmost tactical importance. Overpowering mobile armors are key to base defense, so don't forget them in development!
Entry for the first round of Rank Battles, to be held when service resumes at 10:00 PM on APril 15th, have already closed, but don't miss out on the round to be held from 4:00 AM to 2:00 PM, April 17th–18th!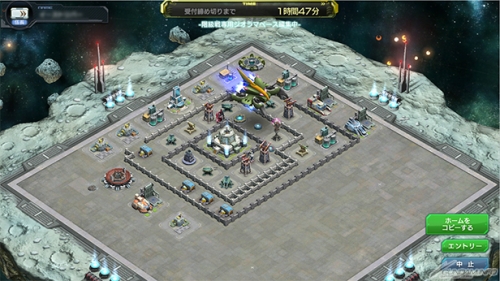 ▲ Create a separate Diorama Base just for Rank Battle.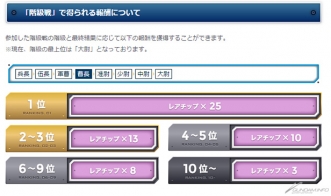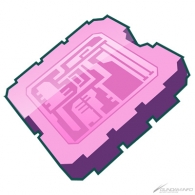 ▲ Your rare chip reward will depend on your rank and results.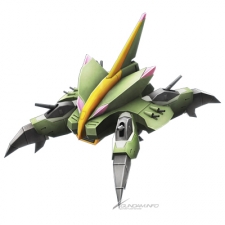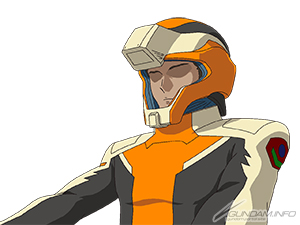 ▲ "Zamza-Zah" (Earth Alliance pilot) Mobile Suit Gundam SEED DESTINY
Equipped with a positron reflector beam shield. Has been modified to allow for use in space. Small numbers are stationed at Daedalus Base.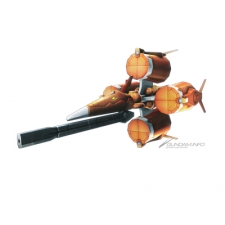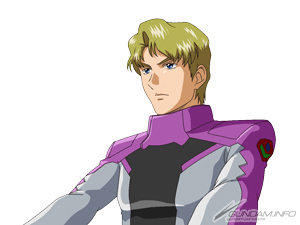 ▲ "Möbius Zero" (Mu La Flaga) Mobile Suit Gundam SEED
A fighter-style mobile armor fielded by the Earth Alliance. Equipped with four linear gun pods. Capable of wire-guided all-range attacks.
As you develop your diorama base, other powerful mobile armors will also become available. Build up the firepower to take down enemy mobile suits!
■
Get a head start with the Spring New Recruit promotion!

Register before the May 11th maintenance and receive 150 hours worth of time-acceleration items!
If you haven't played yet, this is a great way to start.
See more details
here
.
■
See the game's mobile suits in action in the MS Encyclopedia!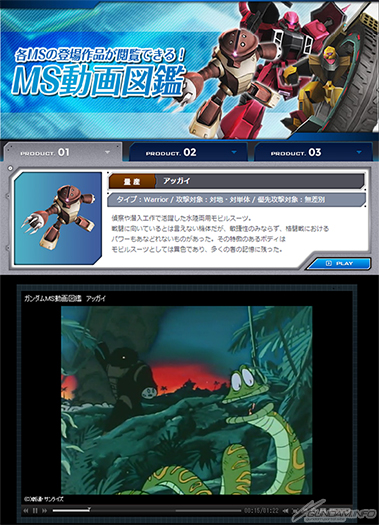 For a limited time, the official site adds free anime clips showing off the in-show exploits of the game's mobile suits.
A total of six batches are planned, with the suits below availabile in set 1. Anyone can watch, so don't miss them!
Gundam Diorama Front
Genre: Diorama Strategy Battle
Platform: Windows® PC (Vista / 7 / 8 / 8.1)
Requirements: PC client, Bandai Namco ID
Developer/Operator: Namco Bandai Online
Monetization: Free to Play (* Some content requires purchase.)
* วันที่ที่เกี่ยวข้องกับสินค้าและการให้บริการที่ระบุไว้จะถูกกำหนดในประเทศญี่ปุ่น
กำหนดการจะแตกต่างกันไปในแต่ละเขต โปรดไปที่เว็บไซต์อย่างเป็นทางการของเราหรือร้านค้าที่ใกล้ที่สุดเพื่อดูรายละเอียด
อนุญาต Cookie เพื่อดูหัวข้อแนะนำสำหรับคุณ