13 ธันวาคม 2012
Mobile Suit Gundam EXVS.FB gets Wing Gundam Zero in 12/18's online update!
Plus the new boss, Extreme Gundam Mystic Face!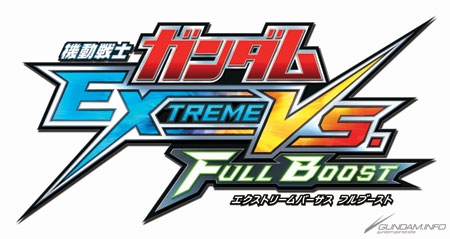 The Wing Gundam Zero comes to arcades in Mobile Suit Gundam Extreme Vs. Full Boost November 18, accompanied by Extreme Gundam Mystic Face and Big Zam as bosses.
We've also got an intro to the new Sanc Kingdom stage!
■
An online update adds the Wing Gundam Zero!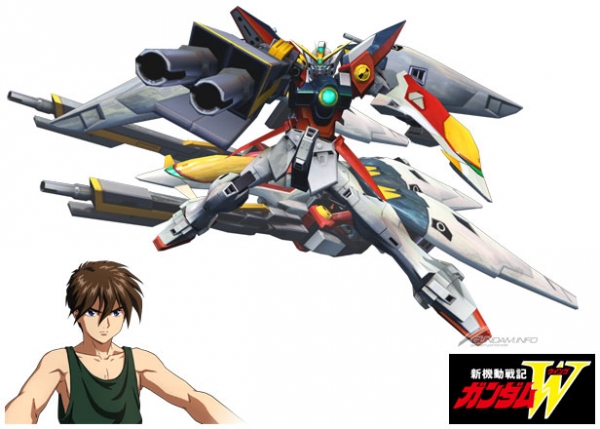 Wing Gundam Zero Cost: 3000
Mobile Suit Gundam Wing's Wing Gundam Zero. 15 years ago, five professors designed this suit for use in space. It became the basis of the other five GUndams.
Just like the Wing Gundam, its bird mode transformation allows it to travel long distances in space. Its twin buster rifle has over twice the power of the buster rifle, and can destroy colonies in a single shot.
Equipped with a range of options in melee, it's a versatile but melee-focused 3000-cost unit. Its pilot is Heero Yuy.
<Standard mode>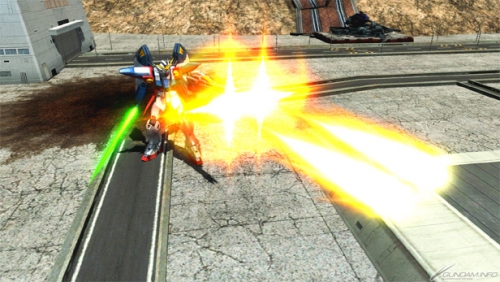 ▲ Its main weapon, the Twin Buster Rifle, fires dual beams.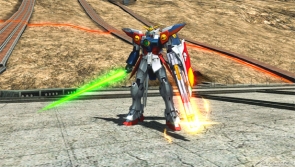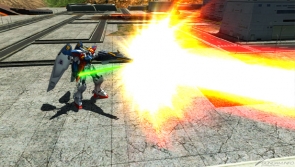 ▲ While charging, the barrels emit a visual effect. Firing the main weapon while doing this will fire an irradiation laser. The boosted ranged attack can be canceled into a melee.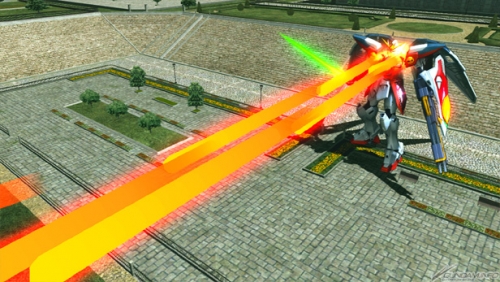 ▲ Sub-ranged is a spray from the machine cannons mounted in each shoulder. The combination of cover fire from the sub-weapon and a charged main make for incredible power while closing in.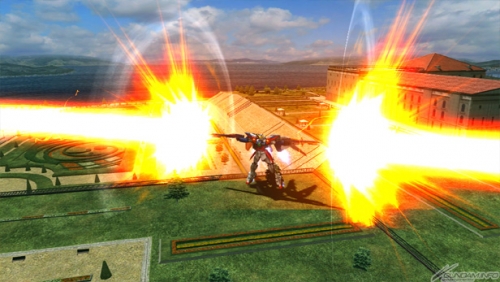 ▲ Special ranged splits the Twin Buster Rifle and executes a half-turn to unleash the Rolling Buster Rifle.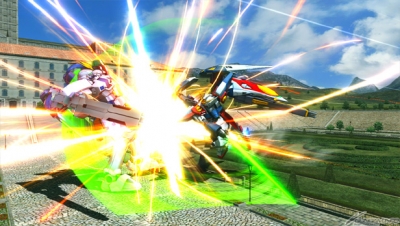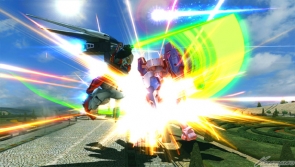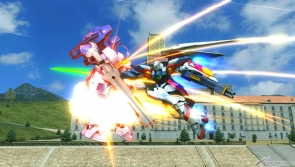 ▲ Its melee weapon is a Beam Saber. It slashes through the enemy like most other units.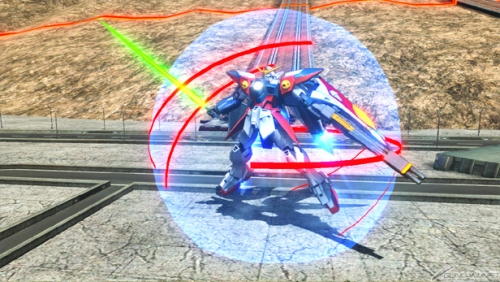 ▲ Charge melee to activate the Zero System. The Zero System nullifies the guidance system in enemy weapons. (only effective for attacks targeted at you)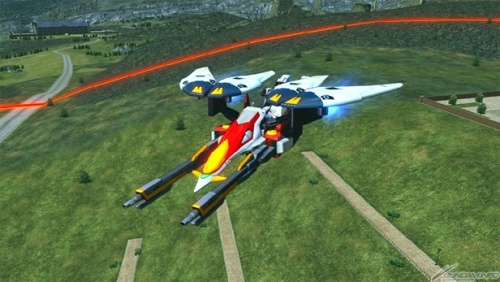 ▲ Special melee executes a quick transformation, climbing while switching to neo-bird mode.
<Neo-Bird Mode>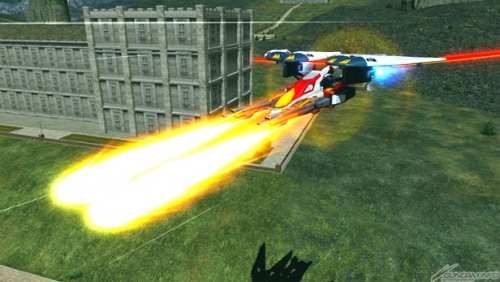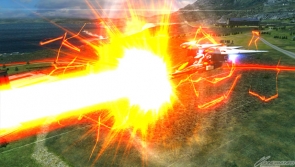 ▲ Its main weapon is the Twin Buster Rifle. Just like before transformation, it can be charged.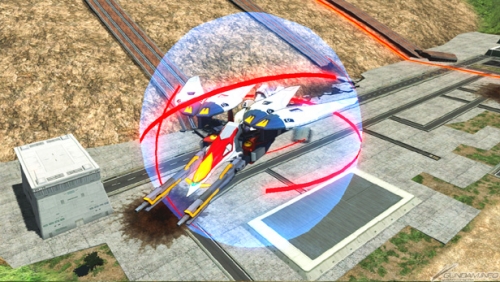 ▲ You can still charge melee to activate the Zero System.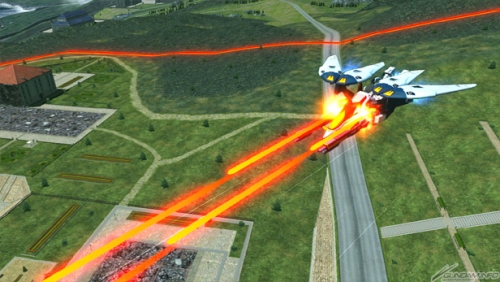 ▲ Sub-ranged fires the Wing Vulcans stored in the shield.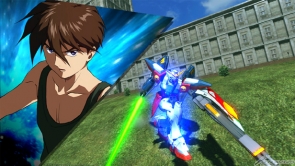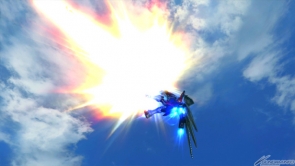 ▲ EX Burst "I... I won't die!" (burst attack) A saber attack followed by a burst from the Twin Buster Rifle.
■
New "Extreme Gundam Mystic Face" and "Big Zam" bosses!
Beginning December 18th, ex-'s new Extreme Gundam Mystic Face will be the final boss, while the Big Zam will be fightable on the vs. CPU E route (7-E EX).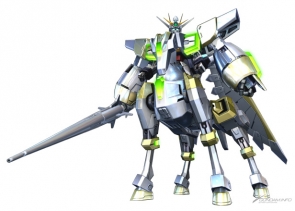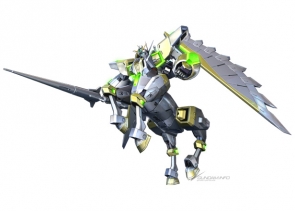 "Extreme Gundam Mystic Face"
Where shall I began? At first, he had only "will". Formed of illusion, born of illusion, he has no reason to distinguish between dimensions. The will within his heart. The emotion he took from the "her" he could no longer meet, he came to understand as "despair". "There is no reason to save a history stained with mistakes and despair."
His desire, a perfect world. Yet he no longer remembers for whom he desires it. Mystic Face is the ne plus ultra, inimitable, final Gundam form of ex-, created after his visions of Leos's evolution.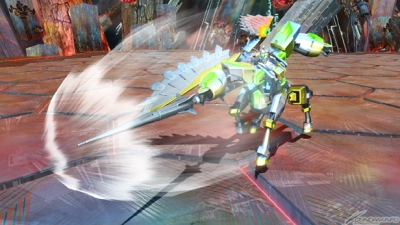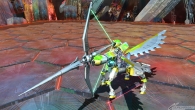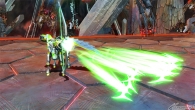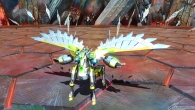 ▲ He possesses overwhelming speed, and can pursue the player at range with his bow. However, letting him close allows him to charge with his spear; there is nowhere to hide.
Also armed with funnels, he is able to use terrain to its full extent. He combines the strengths of all prior Extreme Gundams.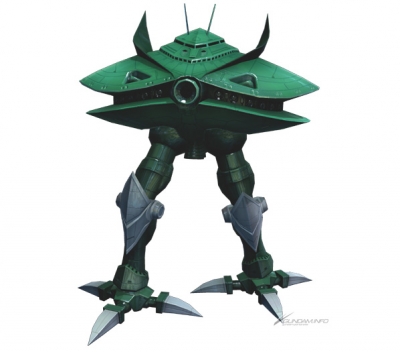 Big Zam
A mobile armor dispached by Gihren for Dozle's use in the defense of Solomon. It is piloted by Dozle Zabi himself.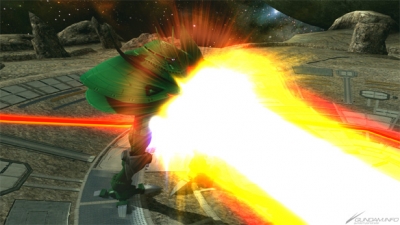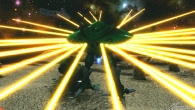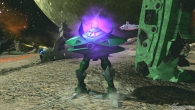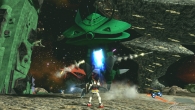 ▲ Its large mega particle cannon has fearsome firepower, while the smaller mega particle cannons around its circumference allow it to attack in all directions. Its size may dull its mobility, but the enhanced firepower more than makes up for it.
When its remaining armor drops low enough, there's a special Dozle Zabi cut-in and a new effect emanates from the Big Zam!
■
New stage "Sanc Kingdom"!
Gazing up at the sky over Sanc Kingdom. you can see not just the sun but The Shooting Star She Saw. The stage is divided into high ground with permanent and low ground destructable buildings, with a no man's land in between..
Use the cover to your advantage!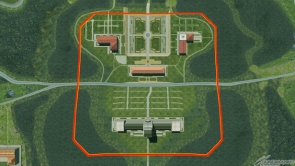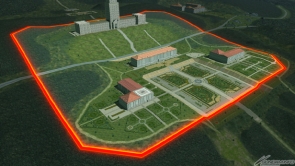 ■
Gundam Vs. Mobile members' winter vacation campaign begins!
Accept and clear the Arcade Challenge on Gundam Vs. Mobile, and win GP and items in the member-exclusive "Special GP Challenge"!
Following up the success of this summer's Swimsuit Model", players can get advance access to a Santa Model for Sthesia Awar!
There are plenty of other challenges and rewards too! Be sure to join in!
It's available from
11:00 AM on December 13th through 11:00 AM on January 15th.
| | |
| --- | --- |
| ▲ Sthesia Awar outfit: "Santa Model" | ▲ Gauge design: Christmas 2012 |
▼
Click here to access Gundam Vs. Mobile!
Mobile Suit Gundam Extreme Vs. Full Boost
Type: Arcade game
Currently in operation
Platform: System 357
Genre : Team Action(2v2)
Players: 1 - 4
อนุญาต Cookie เพื่อดูหัวข้อแนะนำสำหรับคุณ