13 ธันวาคม 2011
New mobile suit designs 'Gundam Delta Custom' and 'Sinanju Stein' to be available as DLC for PS3's 'Mobile Suit Gundam UC'!
Plus a new scenario, 'Sengo no Senso', written by Fukui!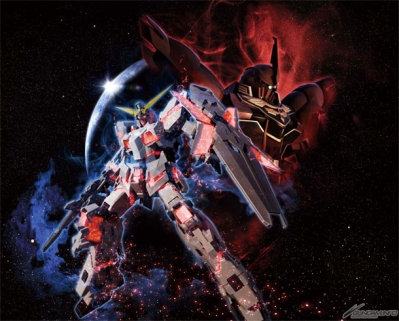 Mobile Suit Gundam UC, due out for the PS3® in spring 2012 from Namco Bandai Games, will feature new mobile suits, missions, characters, and weapons as DLC. In this post, we feature two suits designed by Hajime Katoki and a scenario written by Harutoshi Fukui!
We've also got info on new game modes and first-press bonuses!
■
DLC to feature new mobile suits and scenarios!
Enjoy the game even more with a range of free and paid new mobile suits, characters, weapons, and missions!
Leading the lineup are 'Sengo no Senso', a new scenario written by novel author Harutoshi Fukui, and the Gundam Delta Custom and Sinanju Stein, designed by Hajime Katoki!
Fukui's new scenario will feature both the Sinanju Stein and the Full Frontal Customize Geara Doga. Experience the untold tale of the plot to seize the Sinanju in an all-new story!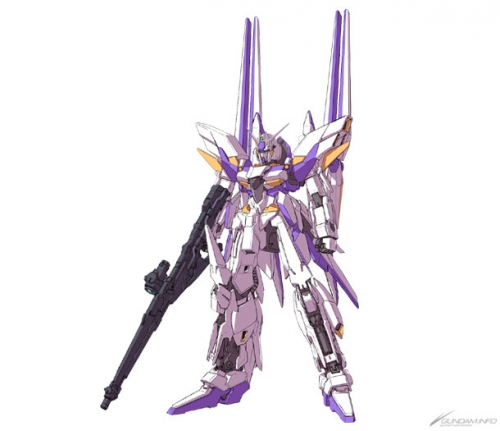 MSN-001X Gundam Delta Custom
A prototype transforming mobile suit with the 'Nitro' system, which grants a Newtype's power. The 'Delta' reappears in UC history with a new meaning and a new mission.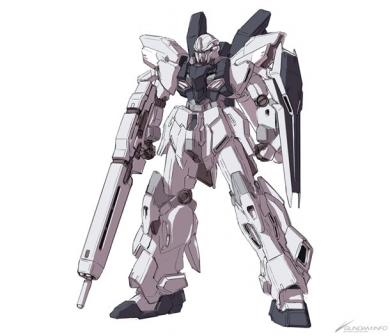 MSN-06S Sinanju Stein
The stone from which Full Frontal's Sinanju was hewn. While previously thought of as just a prototype...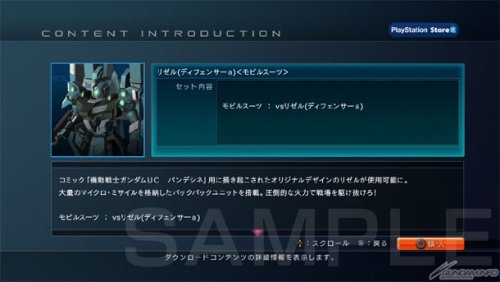 ▲ The ReZEL from Mobile Suit Gundam UC Bandes Dessinée is also planned.
■
First press includes Delta Gundam!
The first pressing of the game will include a code redeemable for DLC of the golden Delta Gundam as a playable unit.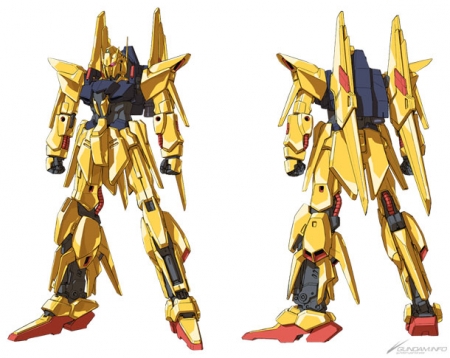 ※ Code within first press packages.
※ Available while supplies last.
※ Images from development version. * Contents subject to change without notice.
※ DLC code redemption requires internet access.
※ DLC code must be redeemed by a certain date.
※ Not available at all retailers. Please inquire with retailer for details.
■
Experience Gundam UC's story in Unicorn Mode!
Unicorn Mode lets you experience the story of Mobile Suit Gundam UC from a variety of perspectives.
Pilot the Unicorn Gundam and defend Laplace's Box as Banagher, or battle the Federation as a member of the Sleeves as Marida.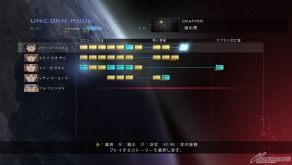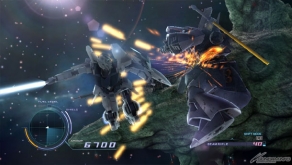 ▲ Blue icons denote missions to clear in the cockpit of a mobile suit. In missions, you play through a situation evoking the events of the original from a character's perspective.
Yellow icons denote character monologues designed to advance the story.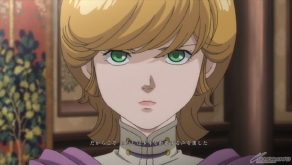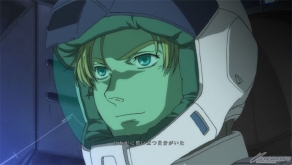 ▲ Monologues display before scenes from the anime, and are fully voiced, allowing characters to show sides never before seen.
■
Form a team and conquer the battlefield with Custom Cast Mode!
Using Custom Cast Mode, you can form a team of your own choosing and take on original challenges.
Several sequential scenarios are set up, through which damage, ammunition usage, and losses are carried over, making cautious fighting a necessity.
You can change units after every mission, so be sure to switch to your backups when necessary!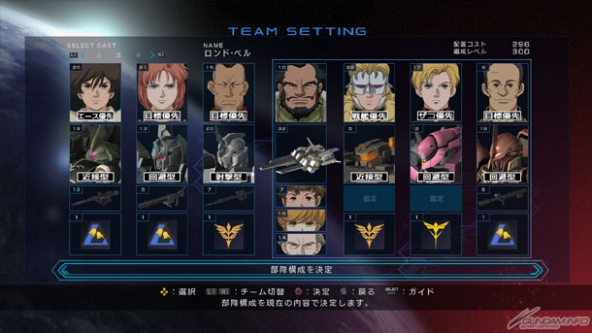 ▲ Up to six mobile suits and one ship can be selected. Clear scenarios to unlock new mobile suits and advance your Organization Level, opening up new characters and features!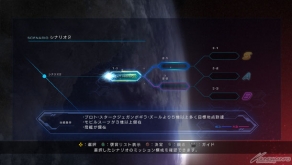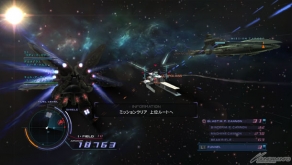 ▲ Fulfill requirements in a mission to open up more difficult routes. The more difficult your route, the more rare mobile suits and weapons you unlock, so be sure to play as well as possible!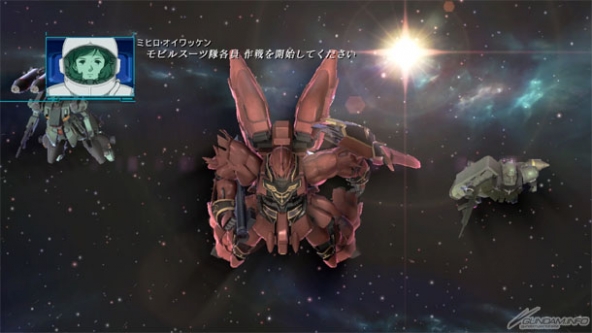 ▲ Your chosen wingmen will talk among themselves before takeoff, during battle, and after the mission. Put the right characters together, and who knows what may happen?
■
The full power of the PS3®! Check out these incredible screenshots!
Unit damage, nuclear explosions, and subflight systems are shown more realistically that ever!
Check out these incredible screenshots!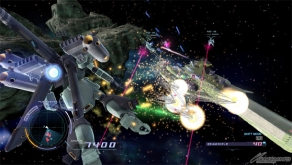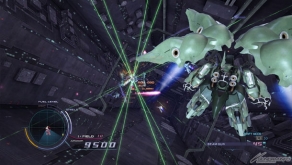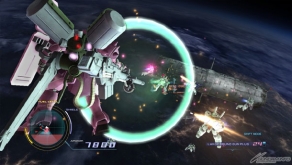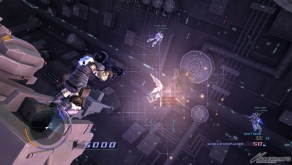 ▲ See a Stark Jegan variation, the Kshatriya attack with funnels, and the long-range fire of the Lange Bruno gun! There's even a LOTO attack and Daguza's bazooka attack!
※ Images from development version.
Mobile Suit Gundam UC
Date: Spring 2012
Price: TBA
Platform: PlayStation® 3
Genre: Robot action
Players: 1
CERO: Not yet rated