MASTER GRADE SD FREEDOM GUNDAM 2023.01 ROLL OUT
The beginning of a new era for the SD series
2023.01 ROLL OUT
MASTER GRADE SD
This whole new high-end SD brand integrates MG technology into SD Gundams,
implements the widest range of articulation and the most gimmicks in the history of the SD series,
and adopts overwhelming details.
ITEM DETAILS
The best articulation and gimmicks
in the history of the SD series
An internal structure and the latest design come together to create the best articulation and gimmicks in the history of the SD series.
The head moves widely on three axes
Three movable axes are implemented in the head and neck to create an internal structure that makes it possible to draw in the chin and stick the head outward.
Shoulder/arm movement gimmicks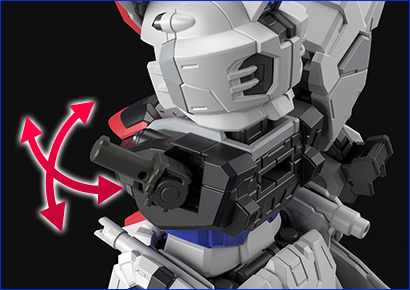 The connectors on the shoulders have swinging mechanisms, enhancing the range of articulation in the arms. The forearms have extending gimmicks that allow the arms to bend deeply.
Articulation Gimmicks in the Torso/Waist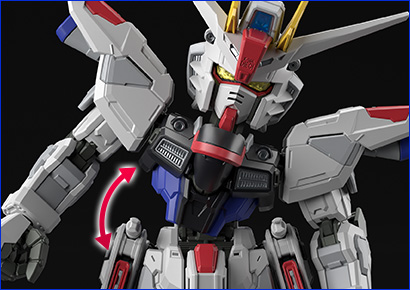 Movable axes are implemented within the torso to enable left/right swinging movements. Multiple movable axes are embedded in the torso to enable a wide range of articulation during forward/backward bending movements.
Leg Articulation Gimmicks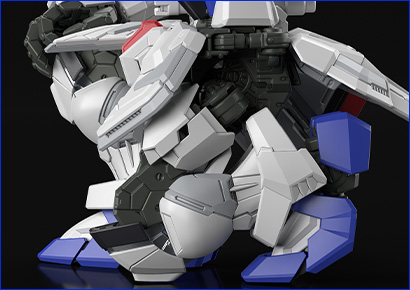 The thighs have interlocking and extending gimmicks. The knee armor and verniers behind the knees move simultaneously when the legs are bent, gaining a wide range of articulation. Even the toes can move to achieve natural kneeling poses despite being an SD kit.
Expansion/contraction gimmicks in the wings
unique to this plastic model kit
The wings have extending gimmicks. Their connectors also have expansion/contraction gimmicks to recreate the Full Burst State without interference with the beam cannons.
Interlocking thruster gimmicks
unique to this plastic model kit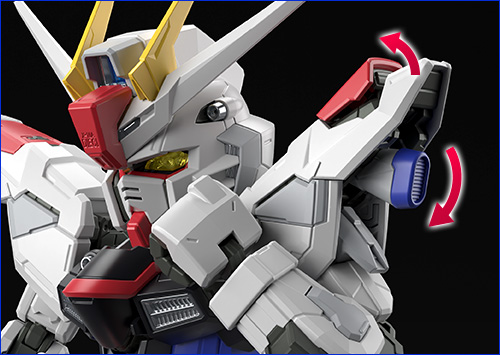 The shoulder armor parts deploy in conjunction with the verniers under the shoulders when they are moved downward.
Interlocking railgun gimmicks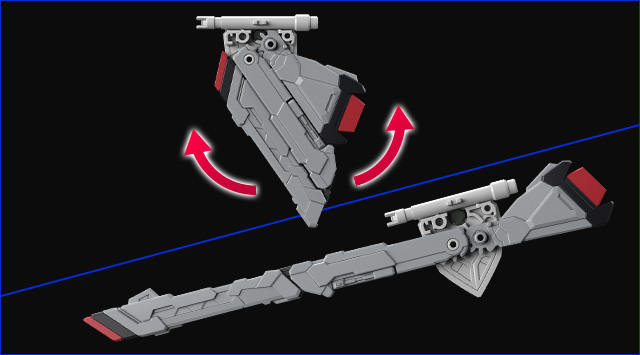 The rail guns have interlocking gear gimmicks where the front and back sections unfold in conjunction.

Details unique to MG designs
The intricate internal frame, a feature seen in MG series kits, has been condensed into the SD format.
The internal frame has articulation gimmicks at various points while being full of intricate details. Smooth movements are achieved using the internal frame as a core. The parts are cast in two different tones to further enhance the intricate and stylish design.
SD Cameras using clear and mechanical expressions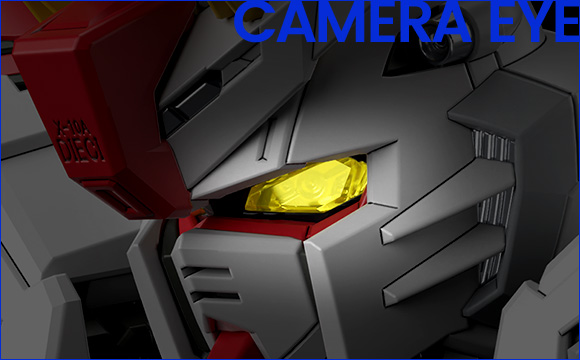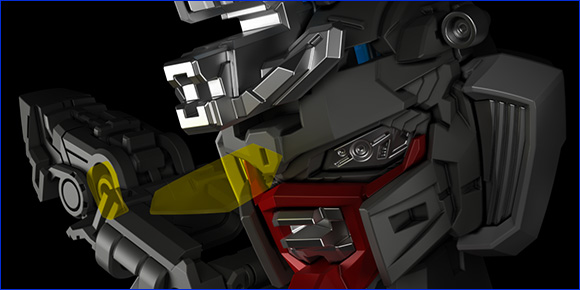 Realistic multi-layer effects are achieved by placing clear parts over detailed internal camera parts.
〈New Technology〉


Reflection Cut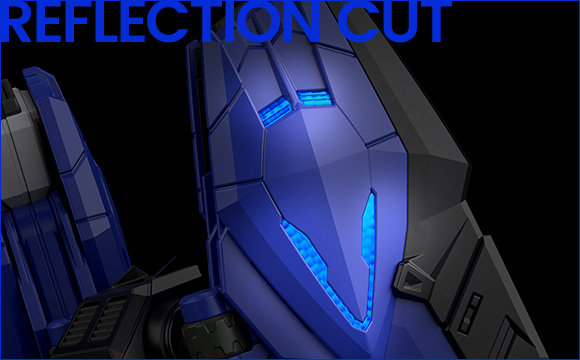 The molds the parts were cast in were sculpted in intricate concaves and convexes to reflect light efficiently.New light expressions using clear parts were adopted.
〈New Technology〉


Realistic Metallic Gloss Injection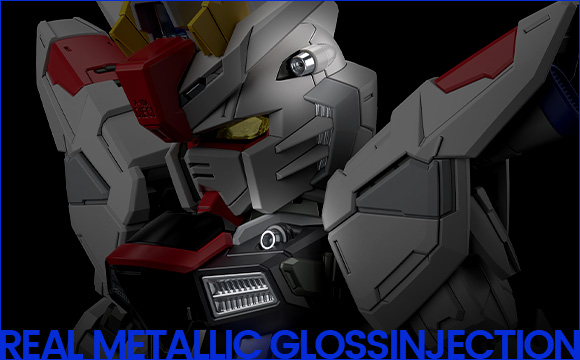 Materials that give off a bright metallic sheen have been used for the gloss injection process to enhance the metallic effects seen within the details.
WEAPONS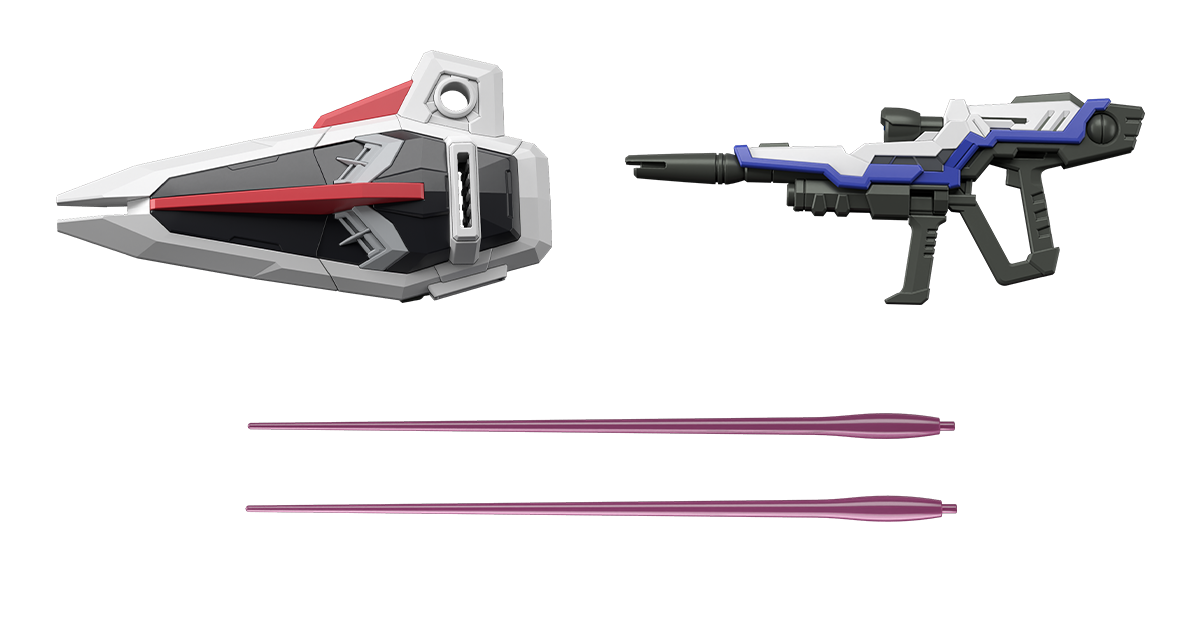 GALLERY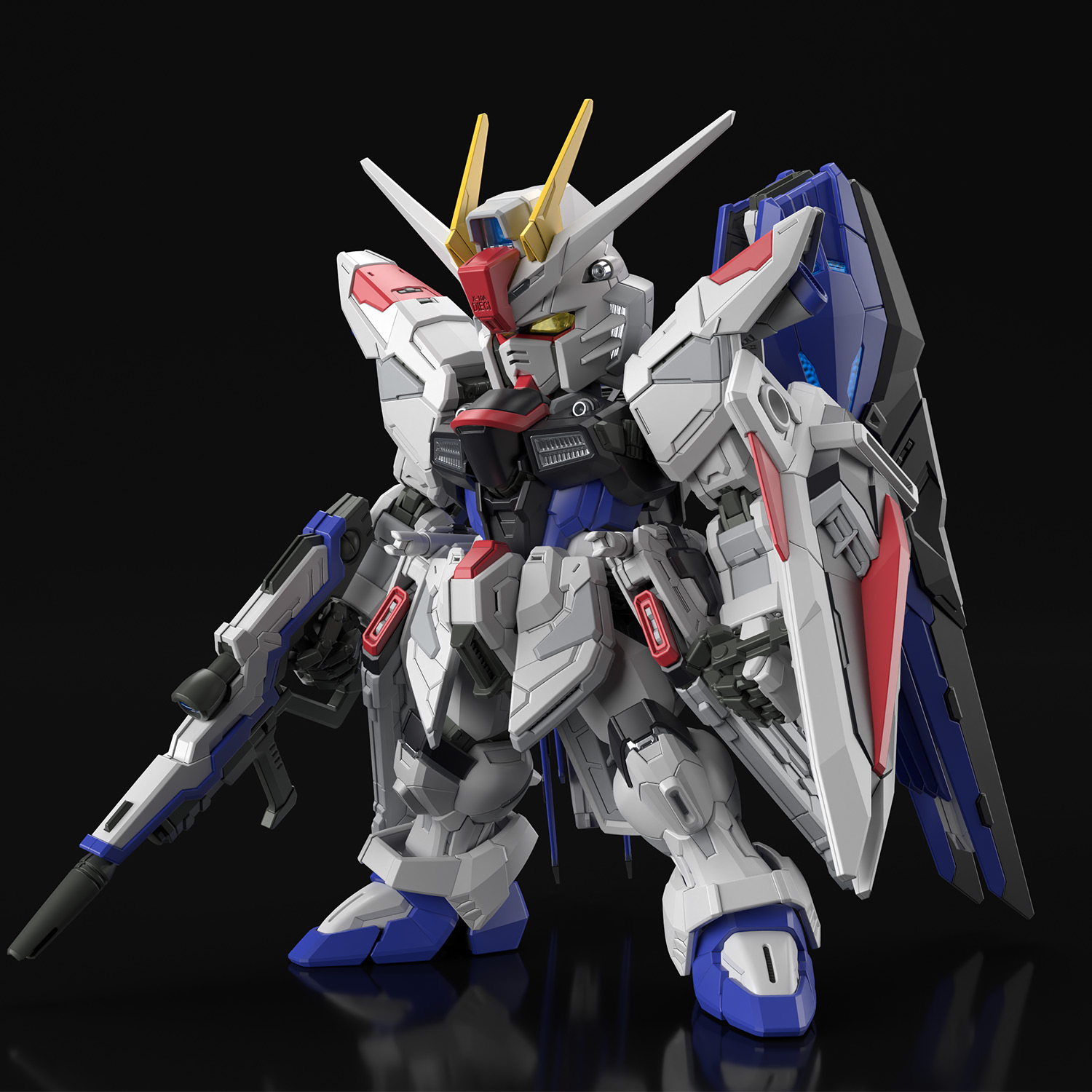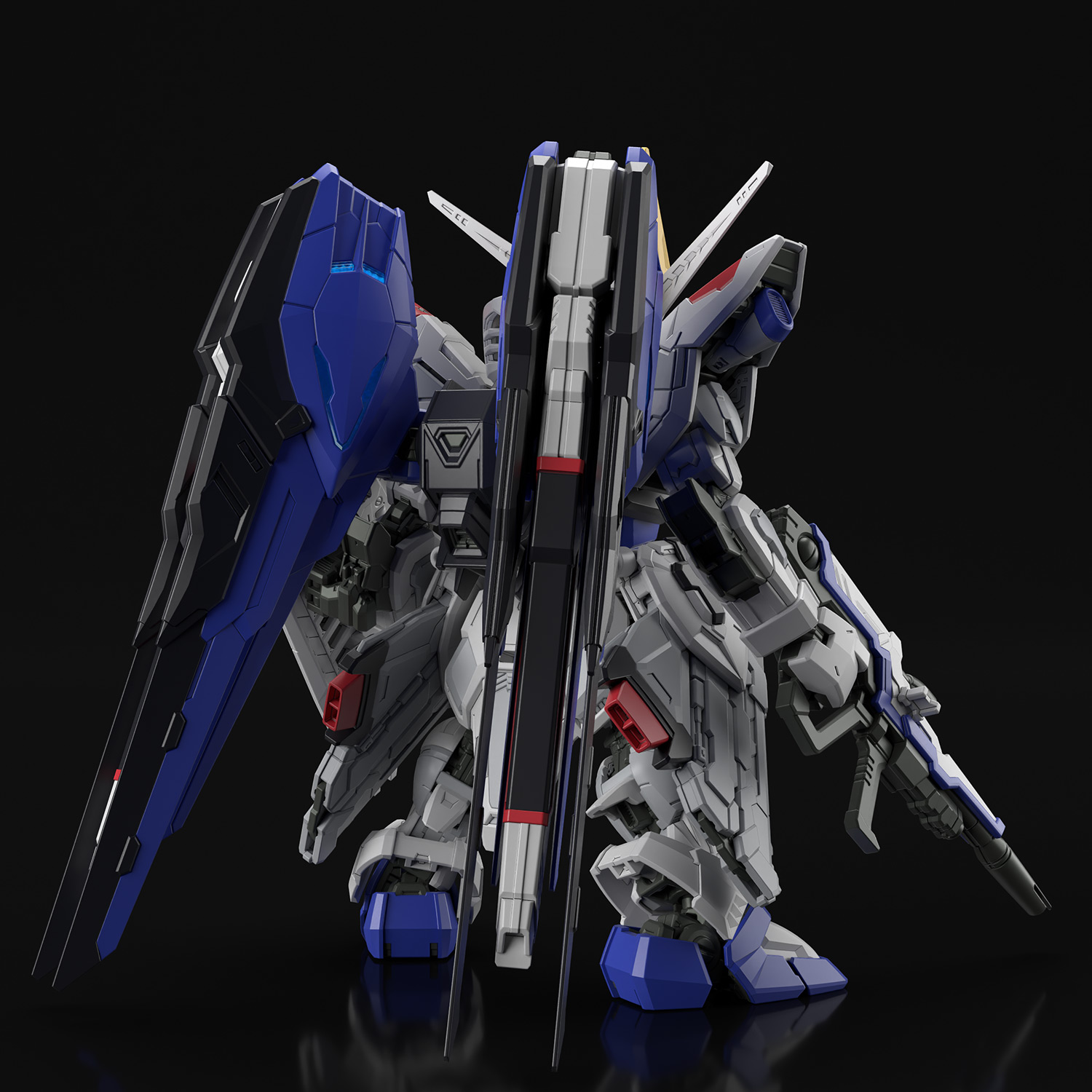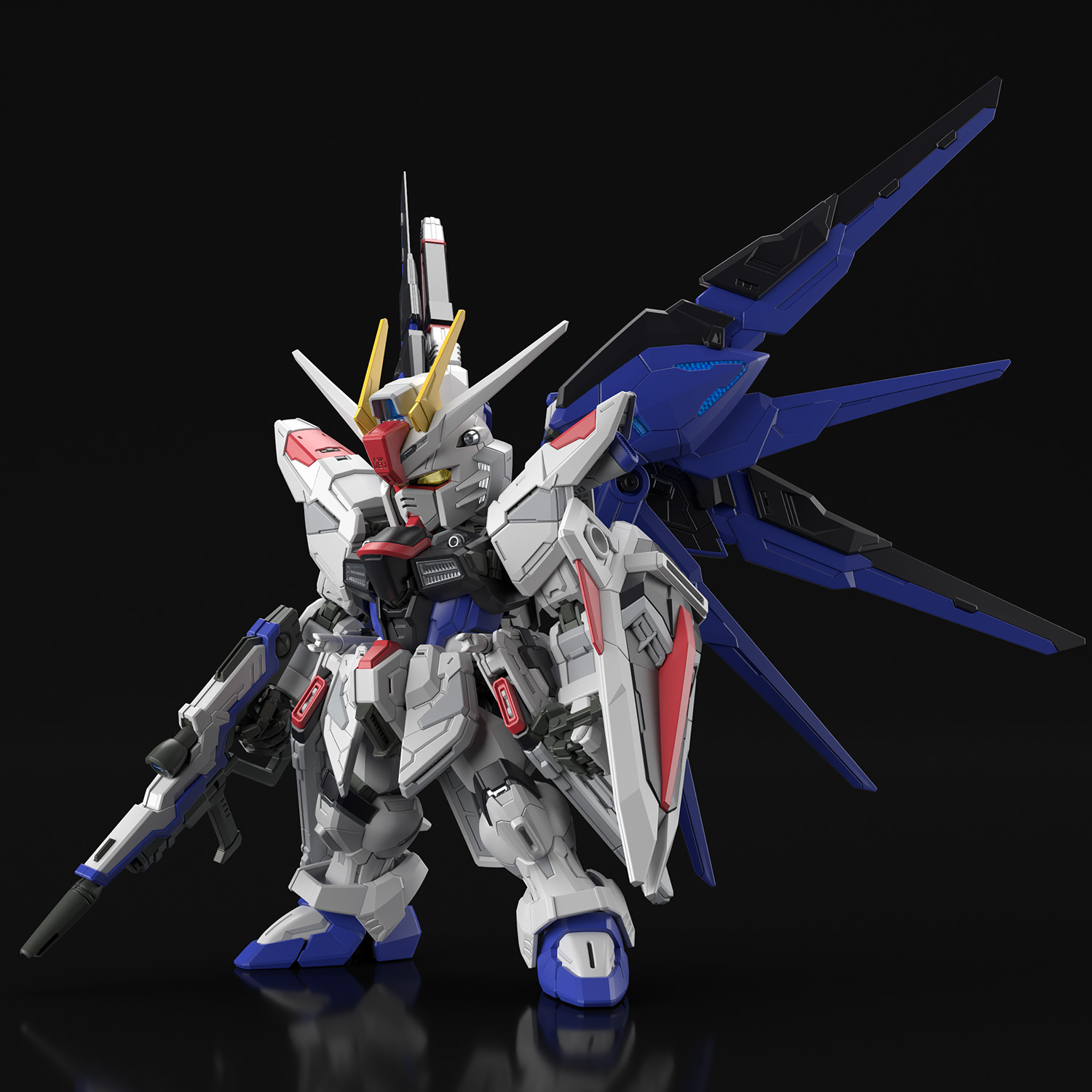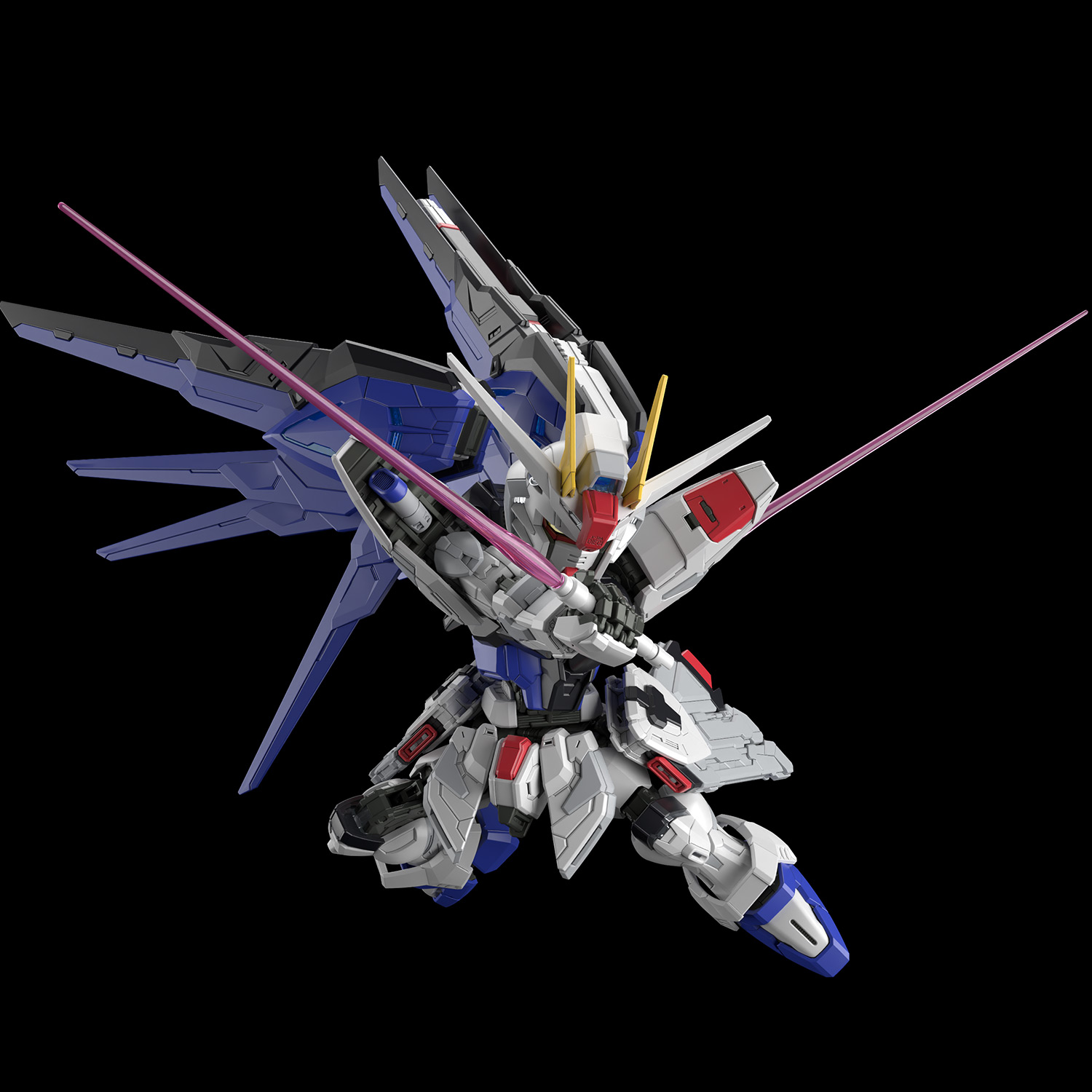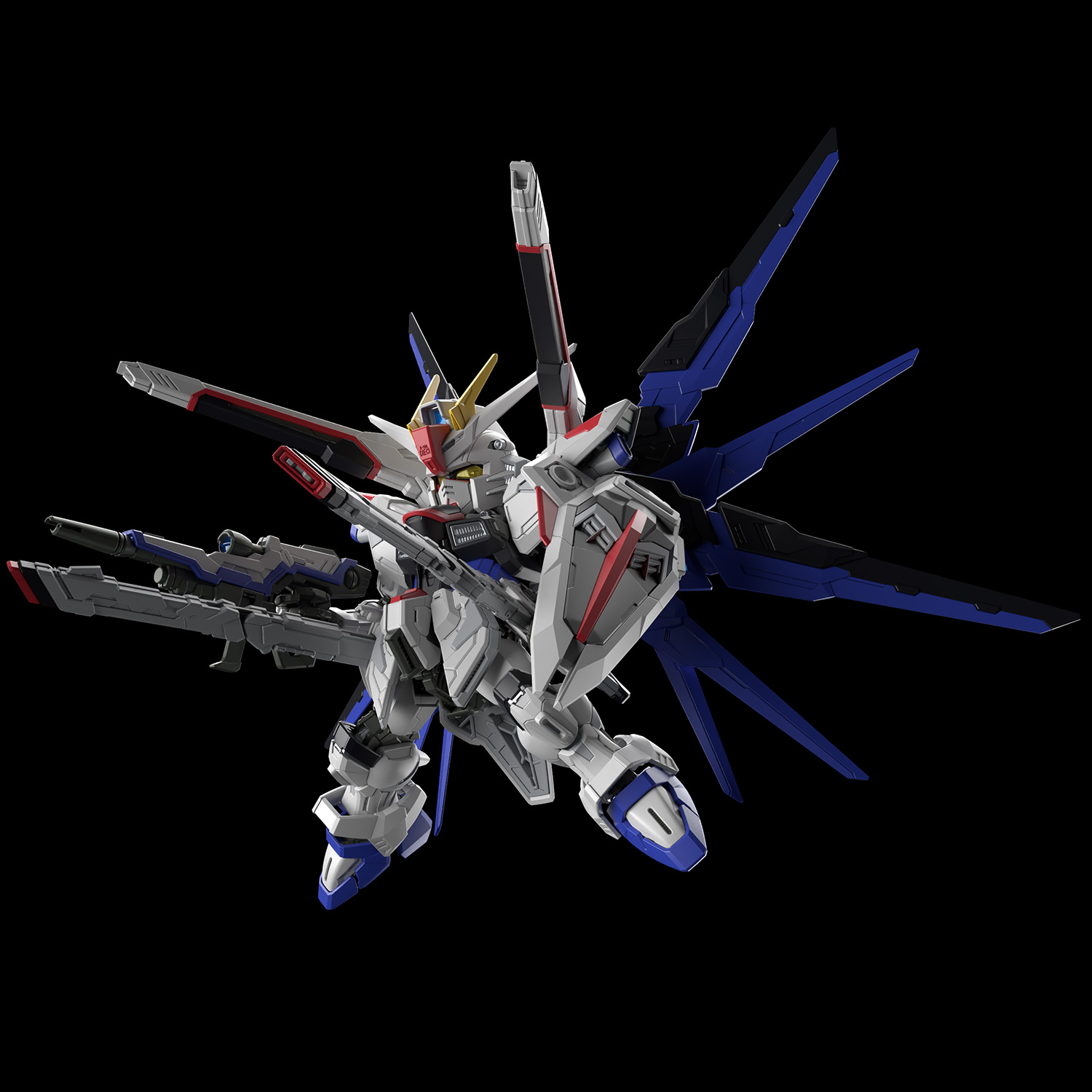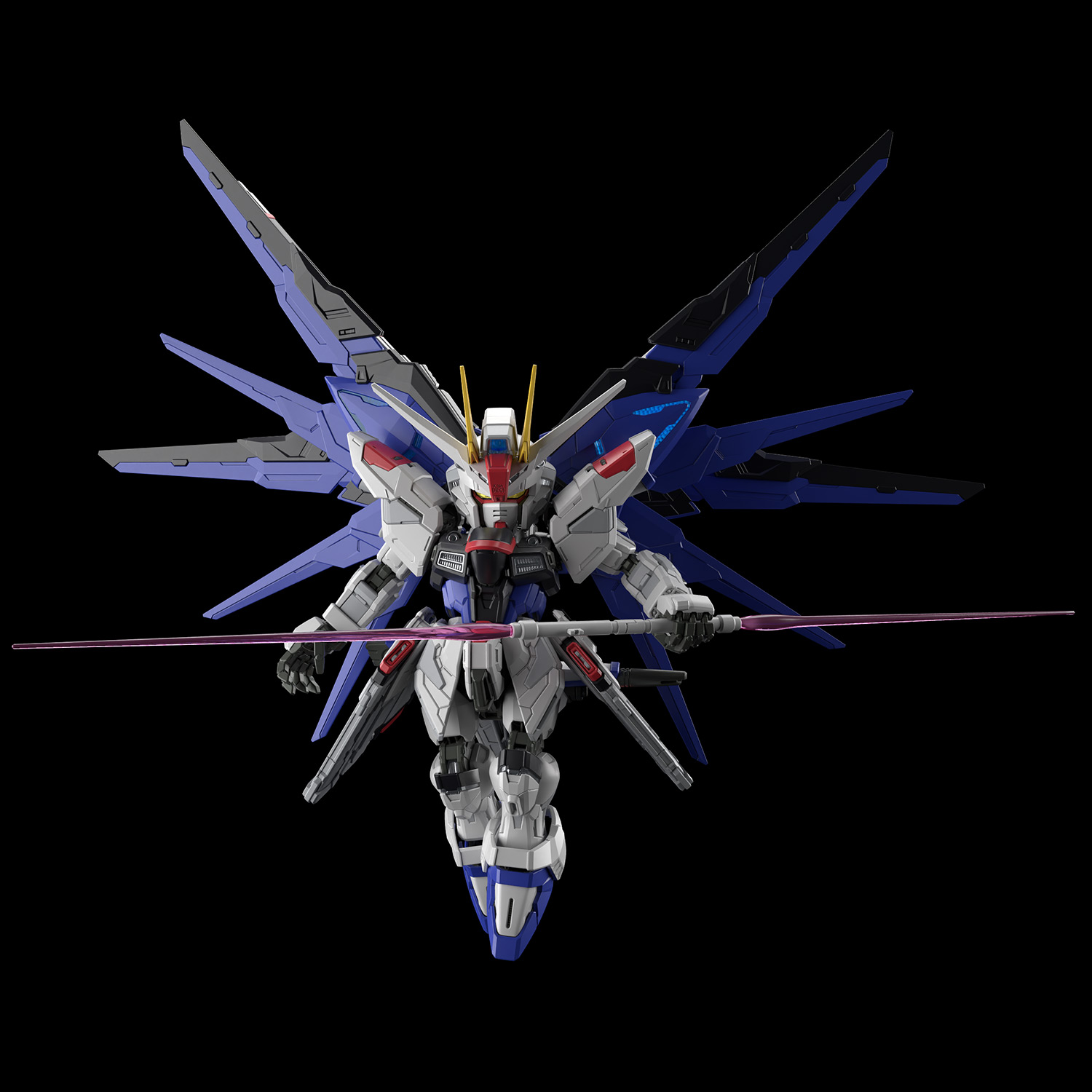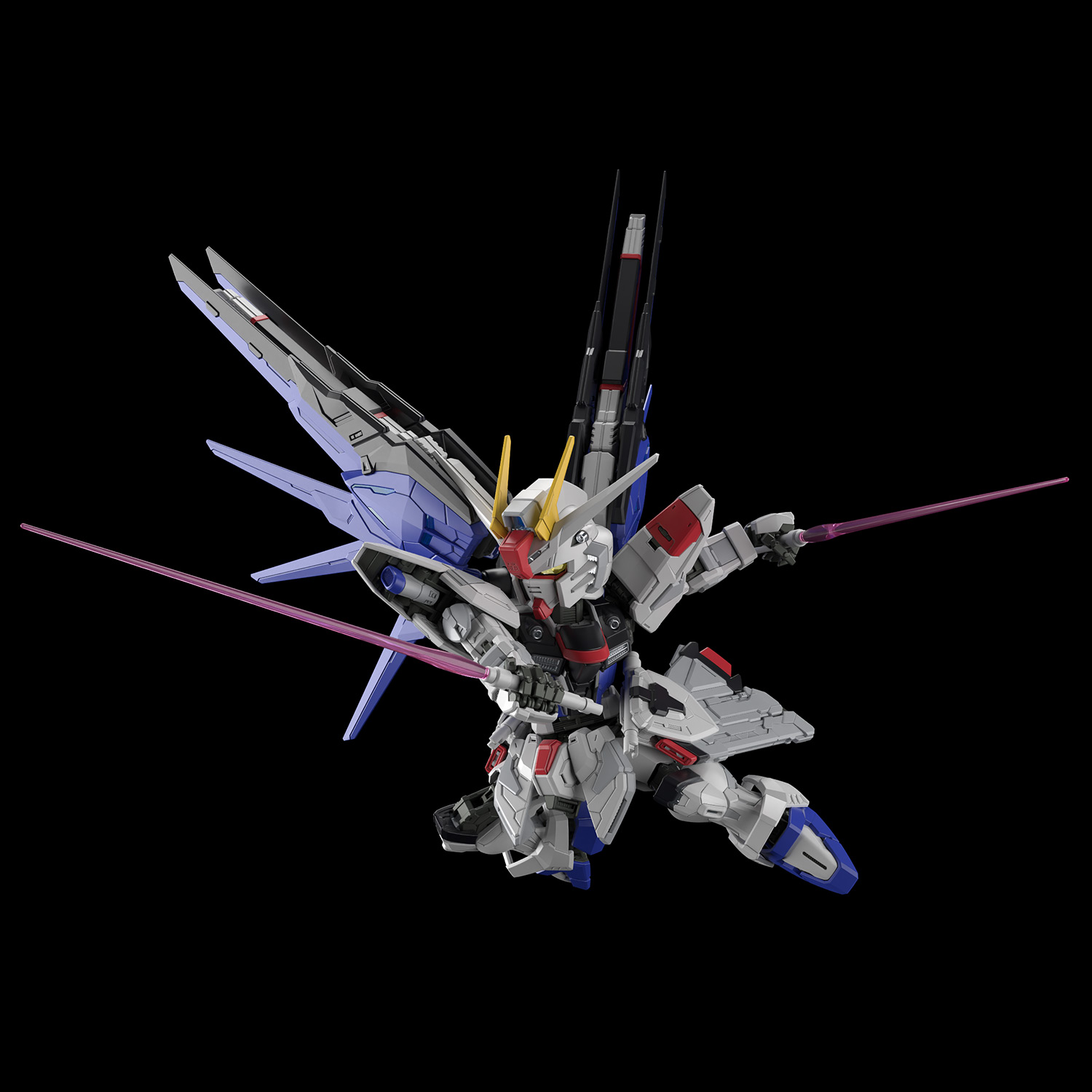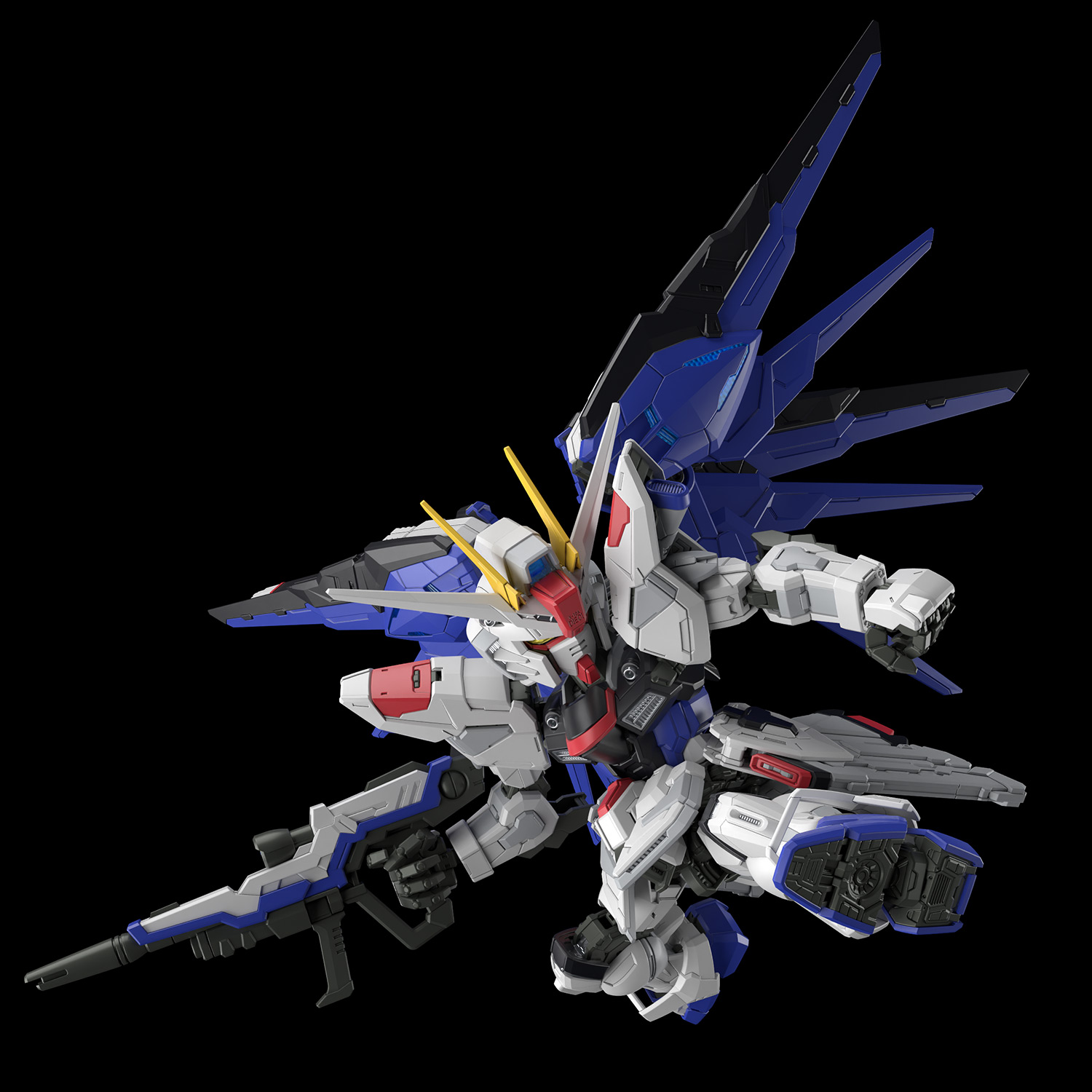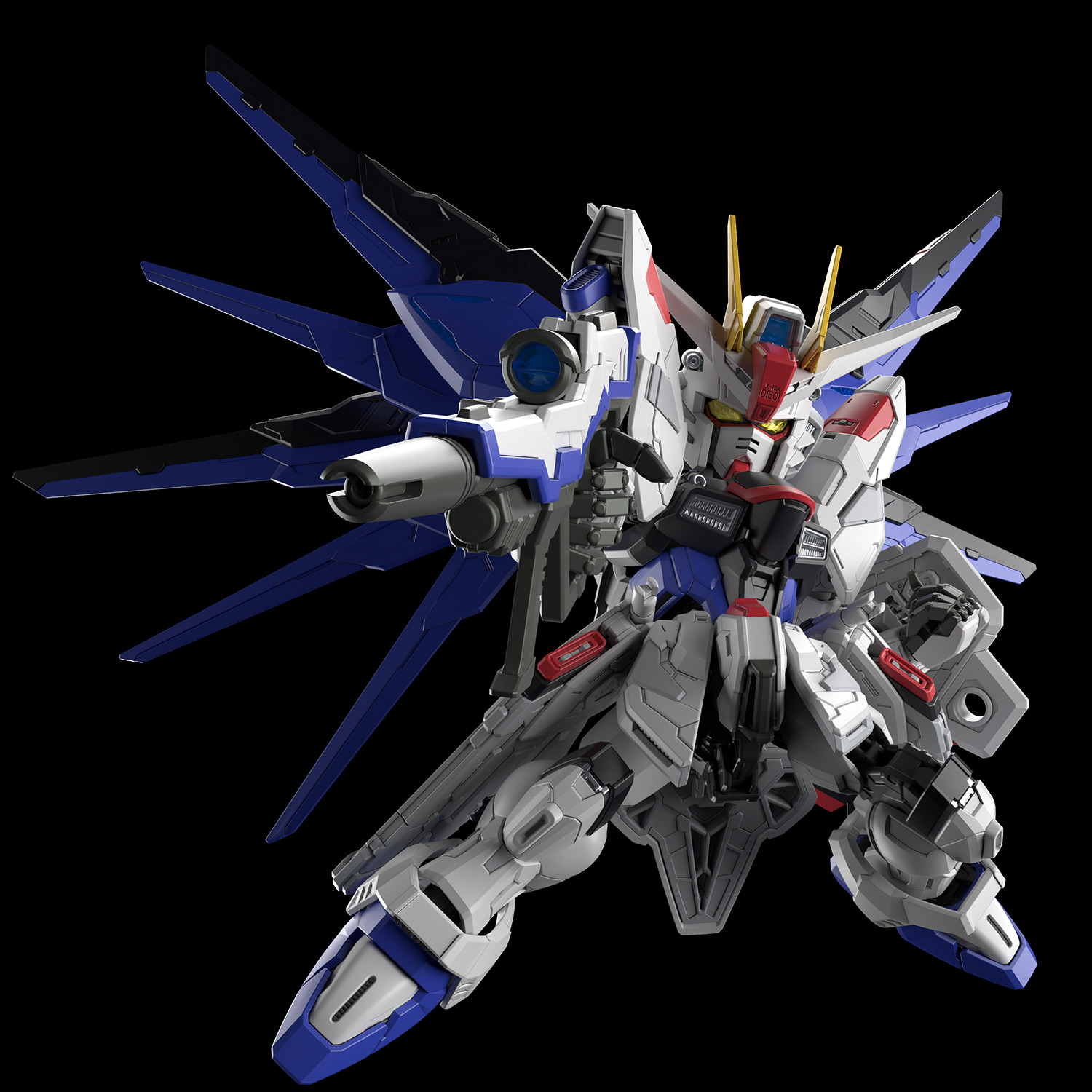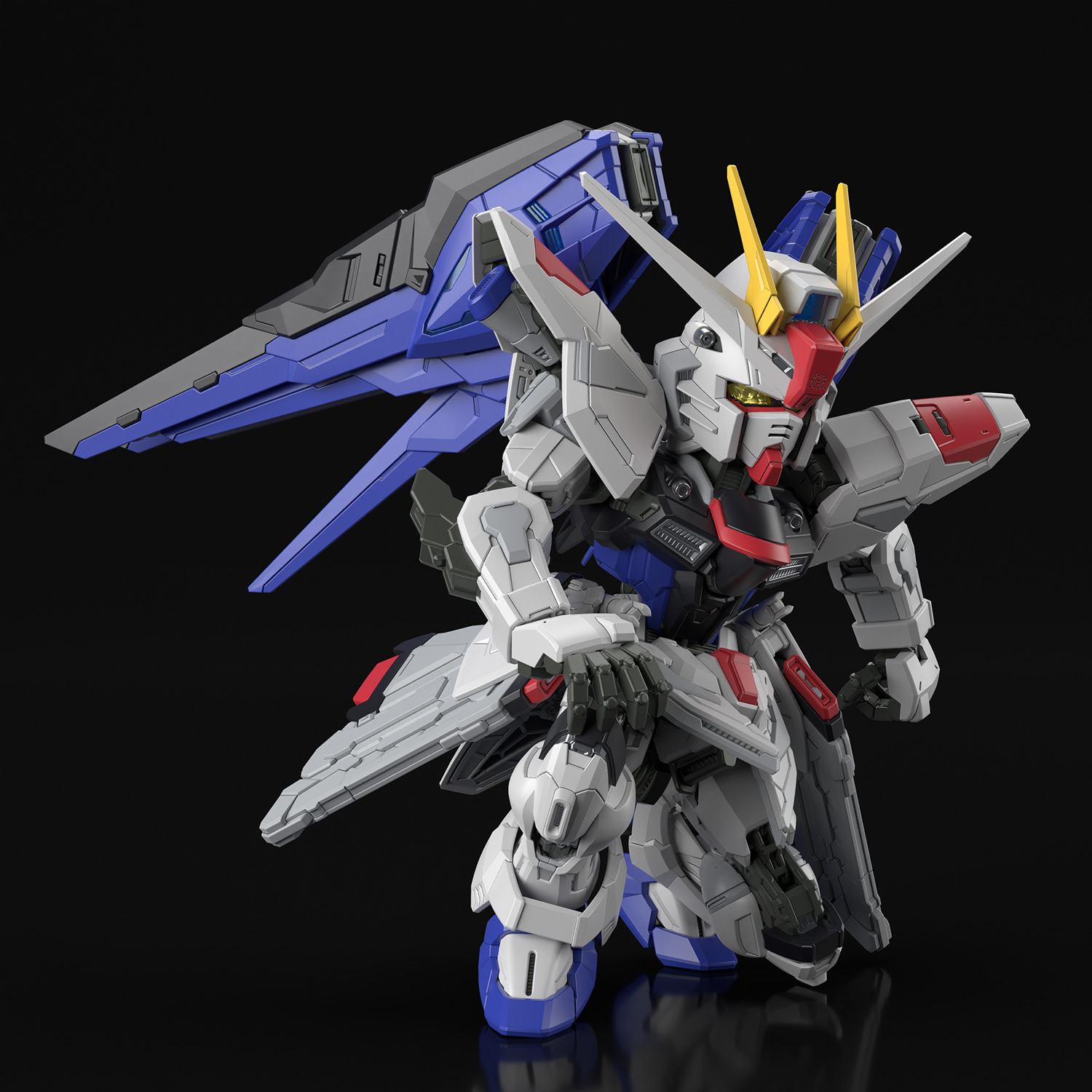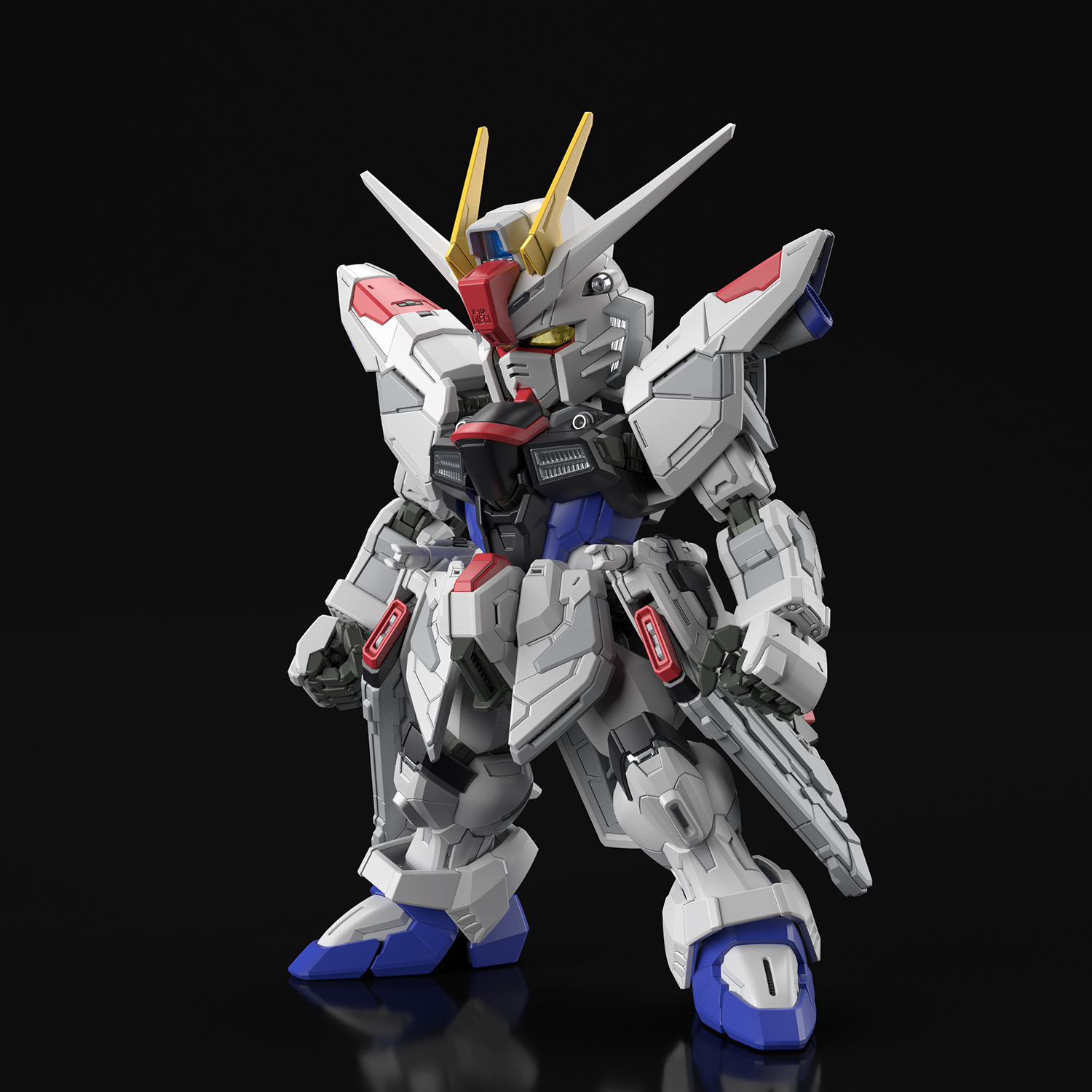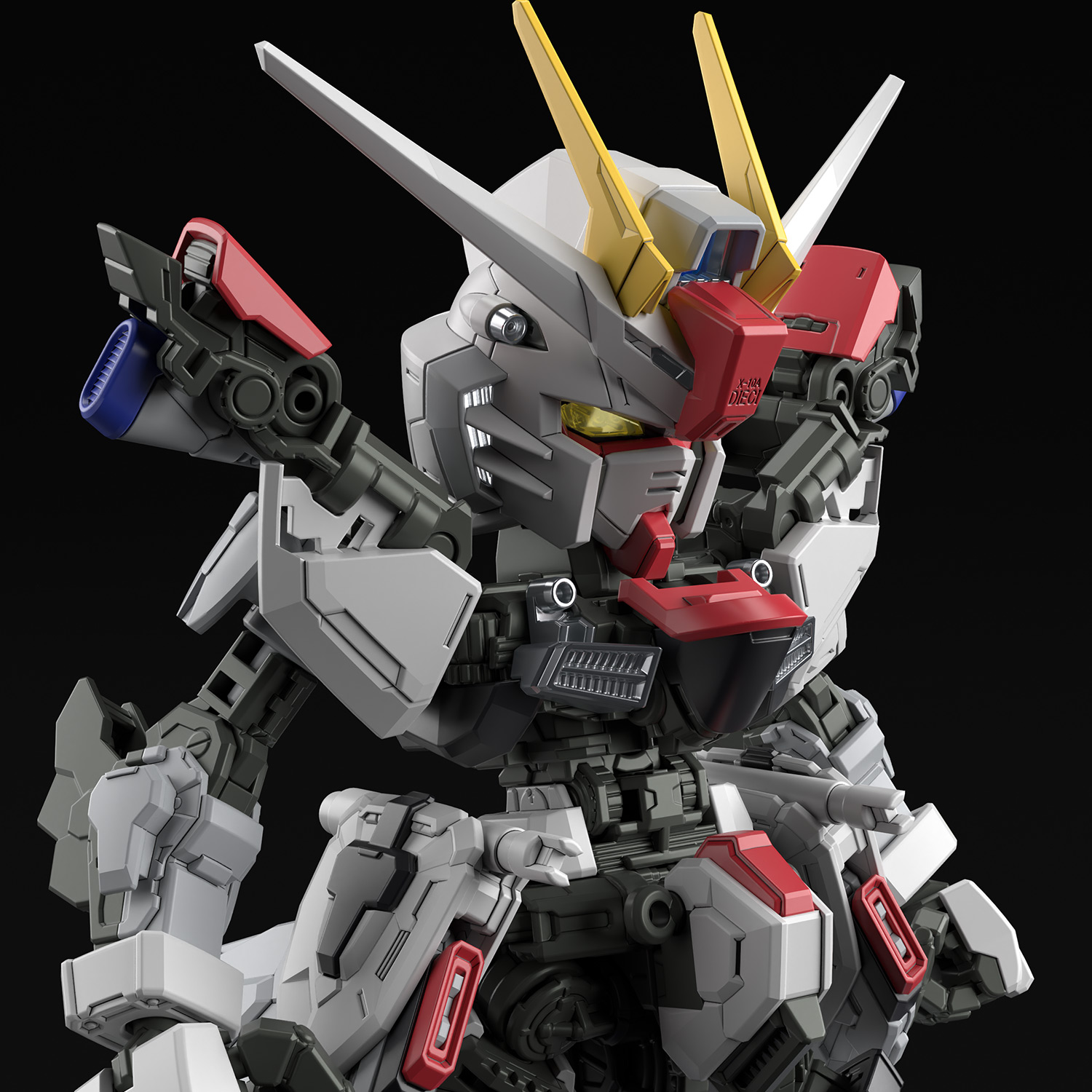 MASTER GRADE SD
FREEDOM GUNDAM
2023.01 ROLL OUT
Price: JPY 3,900 (tax excluded)
*The target age of this product is over 15 years old.
*The images and specifications may differ from the actual products.