PLANNING & PRODUCTION
SUNRISE
ORIGINAL CONCEPT
Hajime Yatate Yoshiyuki Tomino
DIRECTOR
Masami Obari
Screenwriters
Yuichiro Kitaoka (Lepton) So Mayumi (Lepton)
Gundam Breaker 3 Character Design
Yuriko Chiba
GUNDAM BREAKER MOBILE Character Design
taiki
Character designers
Kenichi Ohnuki Juri Toida
Mecha Designers
Kunio Okawara Kanetake Ebikawa

 


Kotaro Ando (Studio GS)
Kyoryu Kuramochi Kyoshi Takigawa

 


Naohiro Washio
Chief Mecha Animator
Shinya Kusumegi
ART DIRECTOR
Kenta Masuda
Color designer
Hiroyasu Kanemitsu
CG DIRECTOR
Yuki Murozono
Cinematographer
Daichi Nogami
EDITOR
Yukiko Nojiri
SOUND DIRECTOR
Jin Aketagawa
Planning & Cooperation
BANDAI NAMCO Entertainment
BANDAI SPIRITS
Sotsu
| | | |
| --- | --- | --- |
| Misa Satsukino | | Yuka Iguchi |
| Ryusei Fudo | | Kensho Ono |
| Sana Miyama | | Rie Takahashi |
| Takuma Nagitsuji | | Yukihiro Nozuyama |
| Touma Aizen | | Yuki Ono |
| Kadomatsu | | Tomokazu Sugita |
| Masked Man | | Yohei Azakami |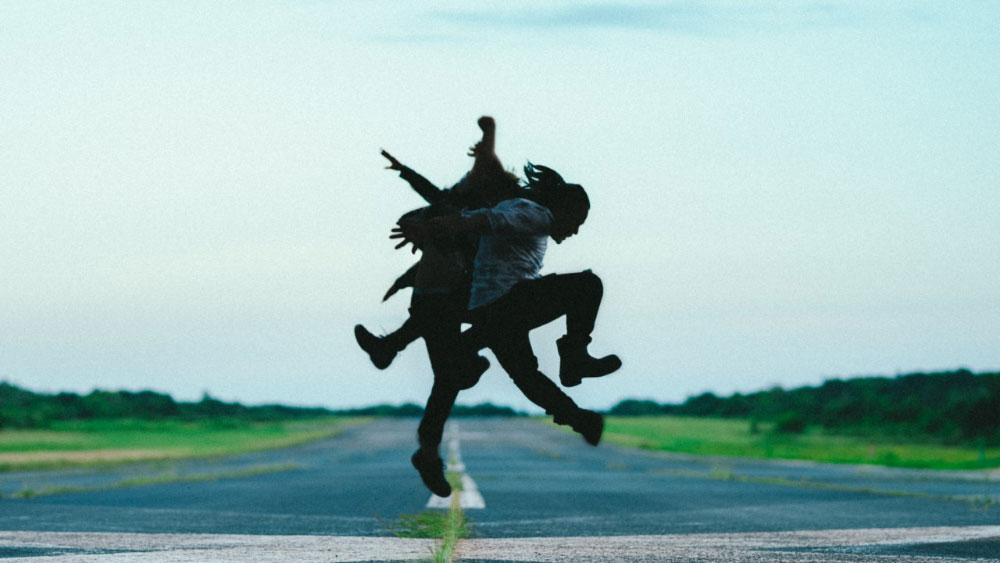 Breaking Blazing Mr.FanTastiC
Lyrics:Megatera Zero
Composition:Nanahoshi Kangengakudan
Arrangement:Mr.FanTastiC
Remarks from Mr.FanTastiC
When we first learned that we were being offered the chance to produce the theme song this time, we were like, "For real? Yeah! It's Gundam! It's every boys' dream!" We were half surprised, and totally filled with happiness.
With straightforward lyrics, like the chorus that says, "The fire in your heart, you're a fighter", and equally forthright band sound arrangements, the song's vivid tune hits you in an exhilarating way.
When things don't go as you expected and you're struggling, that's when you should light up the fire in your heart. That's what this song is about.
In the full chorus version, the rhythm changes in the second part, then there's a build-up before the guitar solo, and finally comes the big bang. We put a lot of effort into making this flow, so I hope you'll check out the full version via music streaming.
I hope this song will light up and enliven the world of Gundam Breaker Battlogue!